UPCOMING EVENTS
Here are some of the events happening in aid of Air Ambulance NI you can register for below.
Air Ambulance NI Raffle
We all love a chance to win something, and by supporting the Air Ambulance NI raffle you'll also be helping to save lives.
With a fantastic list of prizes below, there is something for everyone and with tickets costing just £1 each this is a great opportunity.
The raffle is open from 4th May to and will close on 21st July with the draw taking place on 22 July 2020. The draw date is important as it is the anniversary of the very first tasking to first patient Conor McMullan. Conor suffered a head fracture on the family farm and has made a full recovery.
Prizes:
£1000 Cash
Brand new iPhone XR (02 Network)
Garden Package worth £500:  Landscape Garden and BBQ
Terry Bradley Piece of Art
Coffee Maker & Electric Kitchen Mixer
M&S Voucher and Luxury Hamper
Beauty Hamper
Case of Wine and Luxury Food Package
Prizes are non-transferable and there are no cash alternatives. 
Your chance to win is just a few clicks away.
You can purchase your raffle tickets by completing the details here or call us on 028 9262 2677.
Prize winners will be notified by phone and prizes will be available for collection from Air Ambulance Northern Ireland operational base in Lisburn.
*After you buy your tickets/book you will receive an email within 48 hours with your ticket numbers.*
You must be 18years + to purchase a raffle ticket. Please gamble responsibly.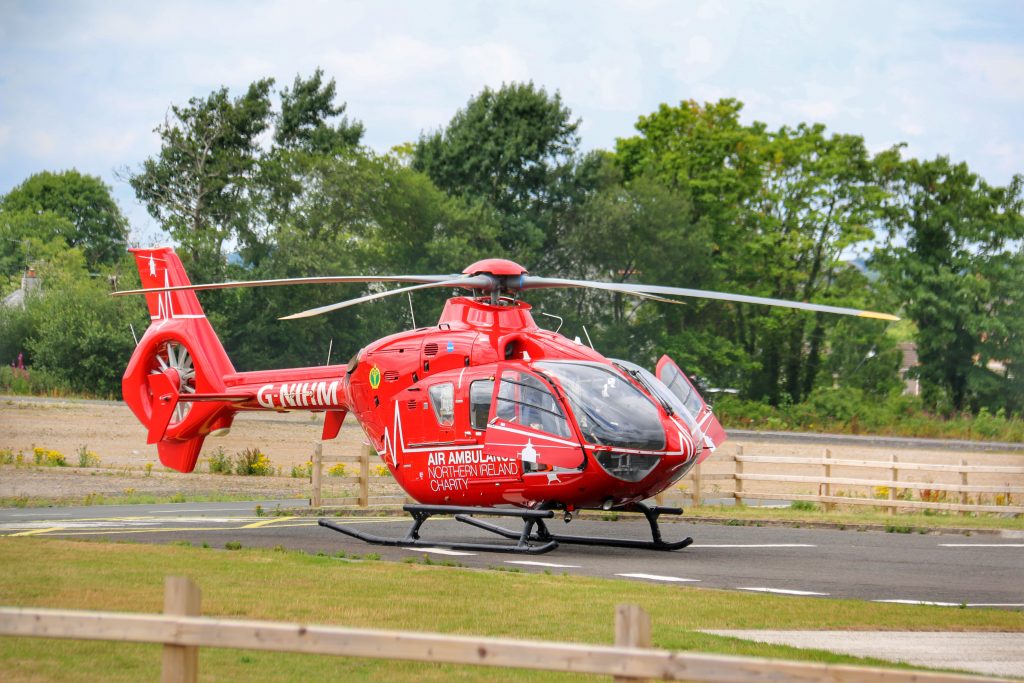 3 Peaks 2020
Join us this September to take part in our 3 Peaks Challenge 2020!
There are 3 Peaks to choose from or you could really challenge yourself by climbing all three.
In the instance that this event cannot take place as planned, all participants will be sent their very own virtual pack, to complete their chosen Peak virtually from the safety of their home by climbing the equivalent number of flights of stairs as these well-known mountains.
Choose your peak:
Slemish 12th September 2020 

Choose to join us on our first peak as we take on the beautiful Slemish Mountain, Ballymena.  The one and a half kilometer round walk to the summit and back showcases excellent views of the Antrim and Scottish coasts to the east.

Slieve Donard 26th September 2020 

Finally, our last and probably our toughest challenge, the mighty Slieve Donard.  At 850m (2,789 ft) it is the highest of the Mourne Mountains. The views from the summit are extensive and on a clear day, the Isle of Man, Wicklow, Donegal, Wales, and Scotland may be seen, as well as the long stretch of Newcastle Beach.

Virtual Peak 

For the very first time, we have created a virtual pack for walkers to complete this challenge from the comfort of their own home. You can choose which of the three peaks you would like to virtually complete by climbing the equivalent number of flights of stairs and keep track of your progress with our handy tracker guide.
Due to the Covid-19 outbreak, our third physical peak is currently being reviewed to ensure we can maintain good social distancing along all aspects of the route. We will confirm a third physical location as soon as possible.
Registration for each peak costs £20 or just £50 for all 3 Peaks!
We hope you will be able to raise a suggested minimum donation of £55 through sponsorship from friends, family, and your workplace. To help you with this, once registered, we will send you a registration pack with everything you'll need to get started! You can also collect donations online by setting up a Just Giving page by clicking here.
Walkers must be over 11 years old and where under 18 years they must be accompanied by a registered adult participant.
All walkers must complete and return the medical form in their registration pack before the date of their chosen climb.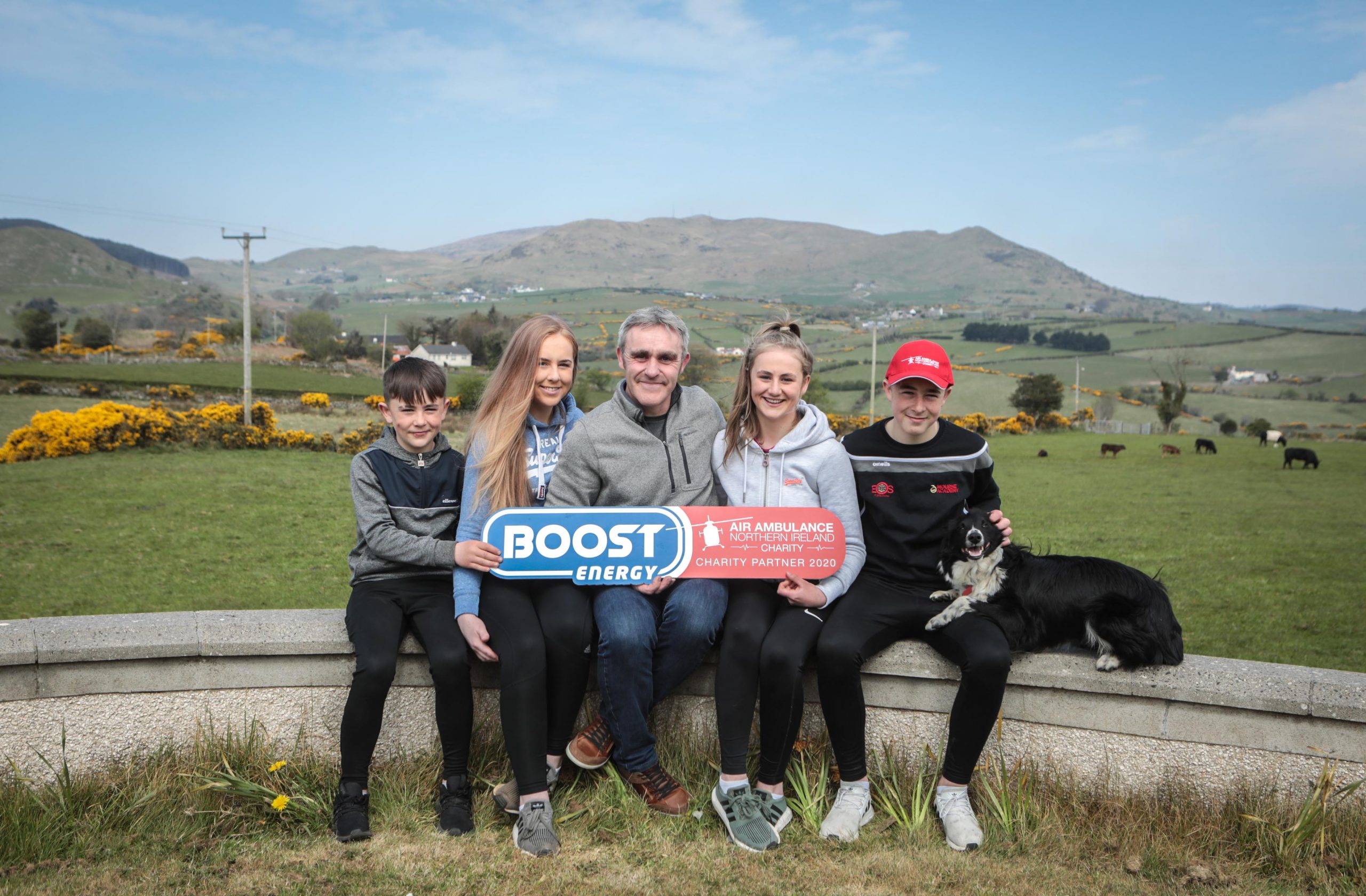 Omagh Half Marathon
**Event Postponed!**
Sadly this event has had to be postponed to protect the safety of everyone attending.
A message from the Omagh Half Marathon Organising Committee:
The organising committee have had an emergency meeting and in the light of the fast moving Coronavirus pandemic we have made the very difficult decision to postpone the Half Marathon and 5K fun run. The last 24 hours has seen a real escalation in the situation. It was felt that the next few weeks will see this only escalate further. This has left us with little choice but to postpone. While all our work is focused on having the run we must prioritise the health and well being of runners and their families, as well as the army of helpers and volunteers needed for race day. With some limitations on gatherings already being implemented it was felt the only responsible decision was to postpone the event. There is no set guidance yet available on how long this situation will continue but looking at the race calendar we are seeking to have both the Half Marathon and 5K rescheduled for Saturday June 27th at 10AM. We hope this allows enough time for the restrictions to be lifted.
We apologise for any inconvenience our decision causes. In particular for all those people hoping to run the event as their first Half Marathon event. Entries will now roll forward to the revised date.
Deep RiverRock Belfast City Marathon
**Event Postponed!**
Sadly this event has had to be postponed to protect the safety of everyone attending.
An official statement from Belfast City Marathon Ltd.:
The 2020 Deep RiverRock Belfast City Marathon has been postponed and is now scheduled to take place on Sunday 20th September 2020. As such the 2020 Deep RiverRock Belfast City Half Marathon will now take place on Sunday 28th February 2021.
All participants who have registered for the 2020 Deep RiverRock Belfast City Marathon (Sunday 3rd May) and 2020 Deep RiverRock Belfast City Half Marathon (Sunday 20th September) will automatically be transferred to the rescheduled events on Sunday 20th September 2020 or Sunday 28th February 2021.
Any participant who does not wish to take part (or are unable to do so) in the rescheduled events on Sunday 20th September 2020 / Sunday 28th February 2021 will be able to defer their entry to the 2021 Deep RiverRock Belfast City Marathon (due to take place on Sunday 2nd May) or 2021 Deep RiverRock Belfast City Half Marathon (due to take place on Sunday 19th September) but must let us know before Wednesday 1st April 2020.
Participants who do not wish to take up one of the above options can transfer their entry to someone else for either the rescheduled dates or 2021 event dates. The deadline date for this process is Monday 1st June 2020.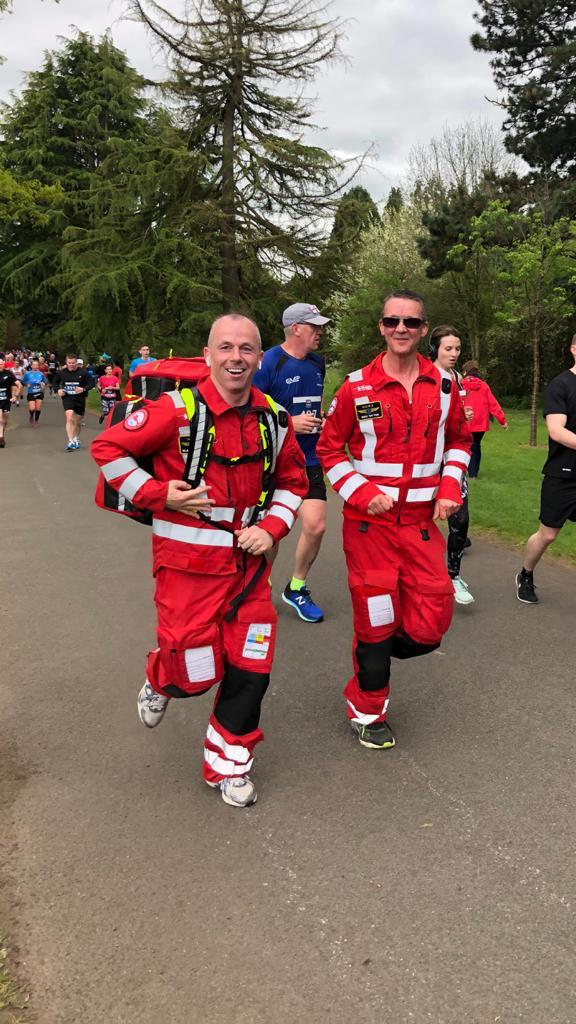 Mourne Way Challenge Walk
**Event Canceled!**
Sadly this event has had to be canceled to protect the safety of everyone attending.
A message from the organisers of this event 26 Extreme:
In light of the current ongoing health crisis, and to ensure the safety of our customers and our team, we have come to the decision to cancel the Mourne Way Marathon 2020, and the Newry & Mourne Women's Mini Marathon. We are not seeking to reschedule either event to a later date, as we feel that this will hamper events already scheduled on the calendar by other event organisers, and so the next date for the Mourne Way Marathon will be 12th June 2021, and the Women's Mini Marathon the 2nd August 2021.
We will be in contact with each registered participant in the coming days with all options once we have finalised the procedures with third party providers. Please bear with us, as like everyone else, we are currently navigating this strange time whilst schooling our children, and working in between times! This has been a bit of a blow to our company, but as always, we will weather the storm! Thanks to all for their kind messages over the last few weeks, and their ongoing to support. We really appreciate every single kind word.