Air Ambulance NI Dragon Boat Race
Date: Friday 15th September 2023
We are delighted to be once again hosting the ever-popular Dragon Boat Race Championship on Friday 15th September 2023.
This exhilarating challenge offers your workplace, family, or friends the ultimate team-building experience. Be a 'Dragon' for the day and paddle up the River Lagan pacing yourself against competitors to win the coveted overall champion cup for fastest time.
The Dragon Boats hold 16-20 rowers plus one optional drummer. All skill levels and physiques can paddle, making it the ultimate team-building sport and fun day out! Training will be given on the day and each Dragon boat will have a qualified instructor at the helm.
Are you up for the challenge to help save lives, brains and limbs?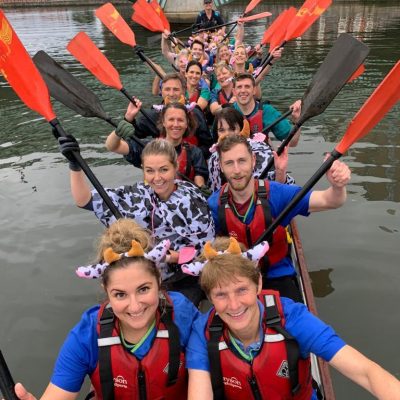 Making the event even more fun will be a range of exciting prizes including a prize for the best-dressed team, a DJ providing music, and live commentary. After your racing, you will enjoy a BBQ provided for all participants as well as certificates and of course a trophy for the champions!
Registration costs £500 per team (that's £25 per person for a team of 20).
Each team is encouraged to raise £1,500 to keep the Helicopter Emergency Medical Service able to reach critically ill and injured patients to provide urgent pre-hospital care! You can set up a JustGiving page to take online donations by clicking here.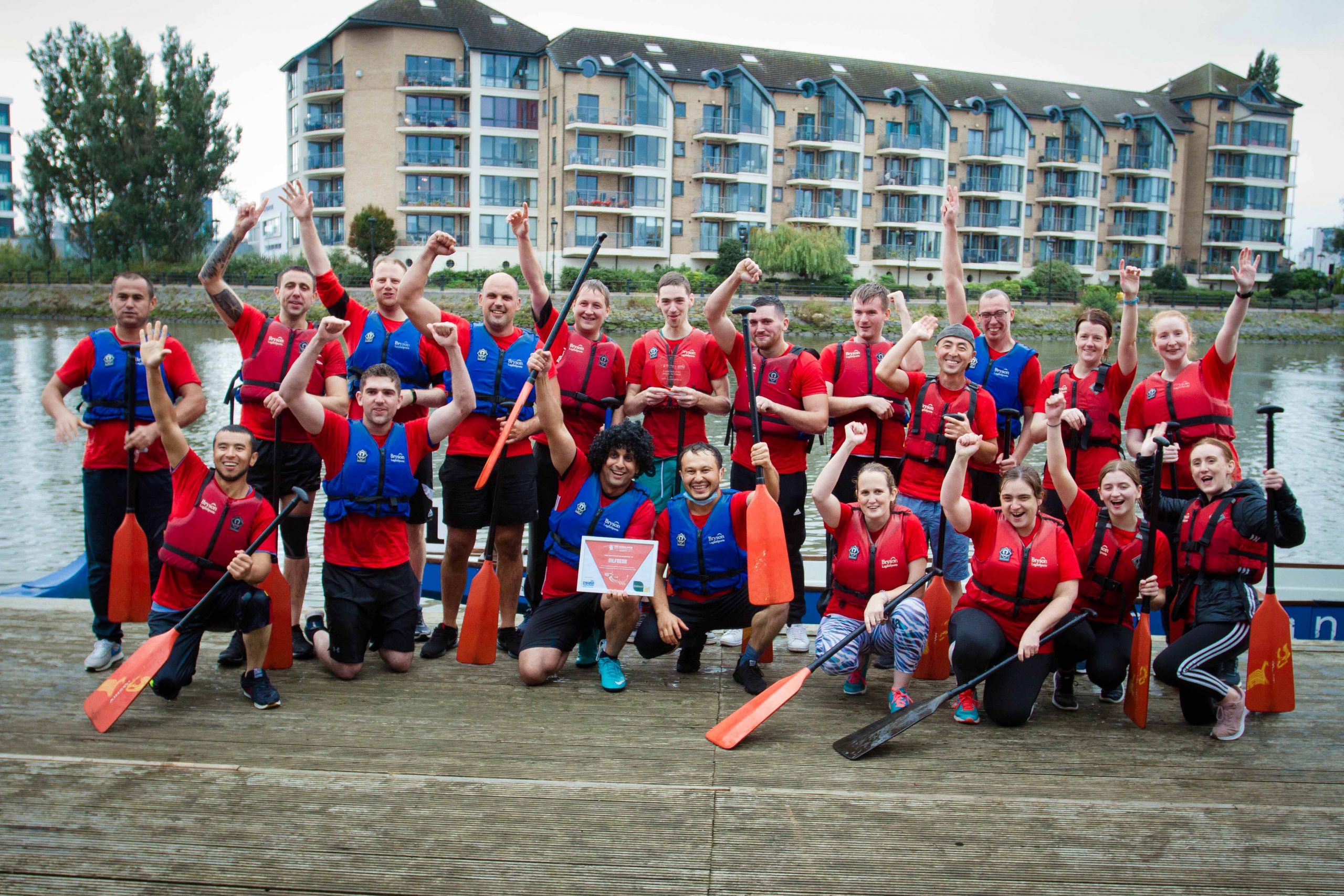 William Guindi, General Manager of Gilfresh Produce commented,
"We really enjoyed participating in the Air Ambulance Northern Ireland Dragon Boat race in 2021 and are looking forward to taking part again in 2023. The Air Ambulance Northern Ireland Dragon Boat Race was a brilliant event. It was a really fun, well organised team building exercise for Gilfresh Produce and it was also a pleasure to be able to support a very worthwhile local charity that is providing such a vital service in our community. We look forward to doing it all again in September and will be doing our very best to defend our title!"
If you would like more information on the Dragon Boat Race, or to register offline by invoice or cheque please call us on 07718483318  or email info@airambulanceni.org  You can also pay your registration fee via Just Giving, please give us a call on the number above to arrange. 
Photos from the Air Ambulance NI Dragon Boat Race 2021: