club aani
We are pleased to offer a unique opportunity for you to become a member of Air Ambulance NI and join our membership club called Club AANI.
Quite literally, we'd be grounded without you. Your support will help keep our Helicopter Emergency Medical Service in operation, seven days a week. Membership of Club AANI is simple and cost effective; we ask for a donation of £2 per week.
Of crucial importance is the fact that regular donations allow us to predict regular income levels to keep our helicopter flying. By joining, you will not only show your commitment to saving lives; you will also be part of the journey in creating sustainability for this critical lifesaving service. Most members donate through direct debit; or you can also opt to buy annual membership in one payment if you would prefer.
A message from one of our Club Members
Become a Club AANI Member Today:
To become a member simply complete the form below to set up your monthly direct debit. You will receive a confirmation email from help@gocardless.com to confirm your direct debit is set up.
If you do not have access to sign up electronically, please don't hesitate to get in touch for alternative methods of signing up;
Telephone 028 9262 2677
As a member, you will receive a range of benefits: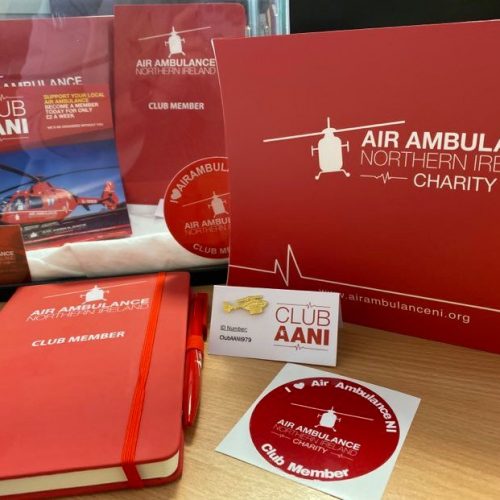 An exclusive Club AANI Members Welcome Pack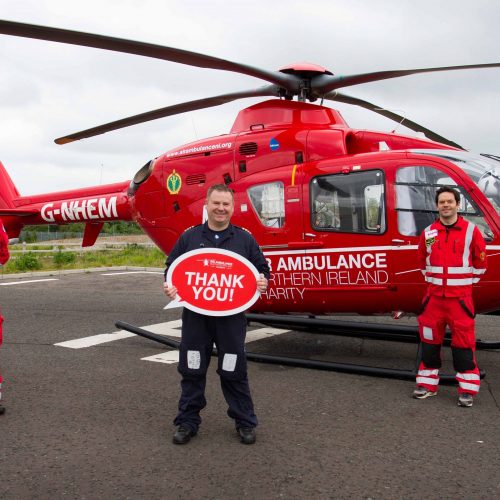 Invitation to our annual 'Thank You' event at our primary helicopter base just outside of Lisburn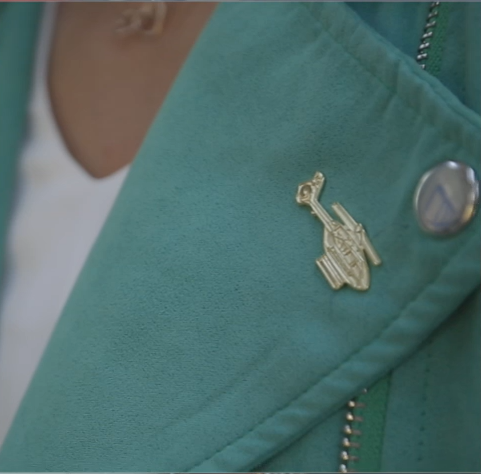 Limited edition EC135 helicopter pin badge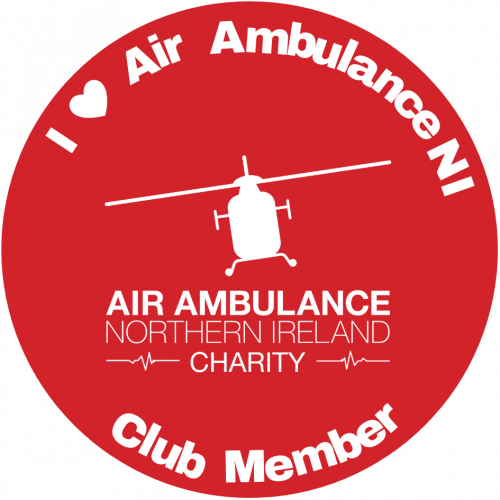 Limited edition car sticker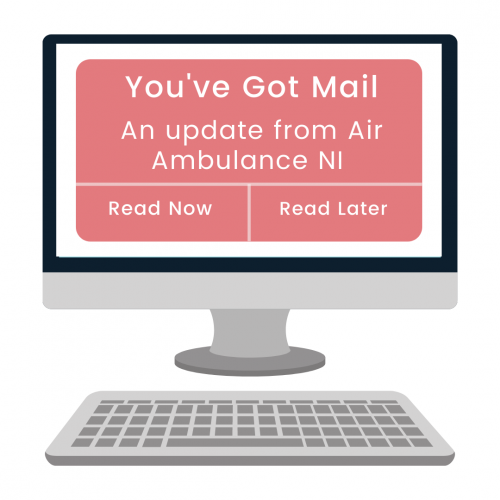 Monthly updates on the work of AANI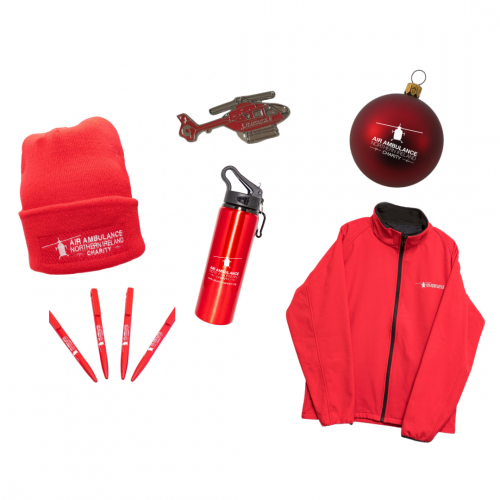 Member-only discounts on AANI merchandise