Air Ambulance NI is the dedicated charity for the Mash Direct Belfast City Marathon 2023-2025. This year, we are encouraging everyone to take part in the run, relay or 8 mile walk and raise funds for the Helicopter Emergency Medical Service. 'You Run, We Fly'!
Sign up in the usual way https://belfastcitymarathon.com/ and when registering you'll be asked if you'd like to fundraise for Air Ambulance NI.  Please tick this box and it means we will receive your details to send you your fundraising pack.
If you already have your place, you can click here to create your fundraising page.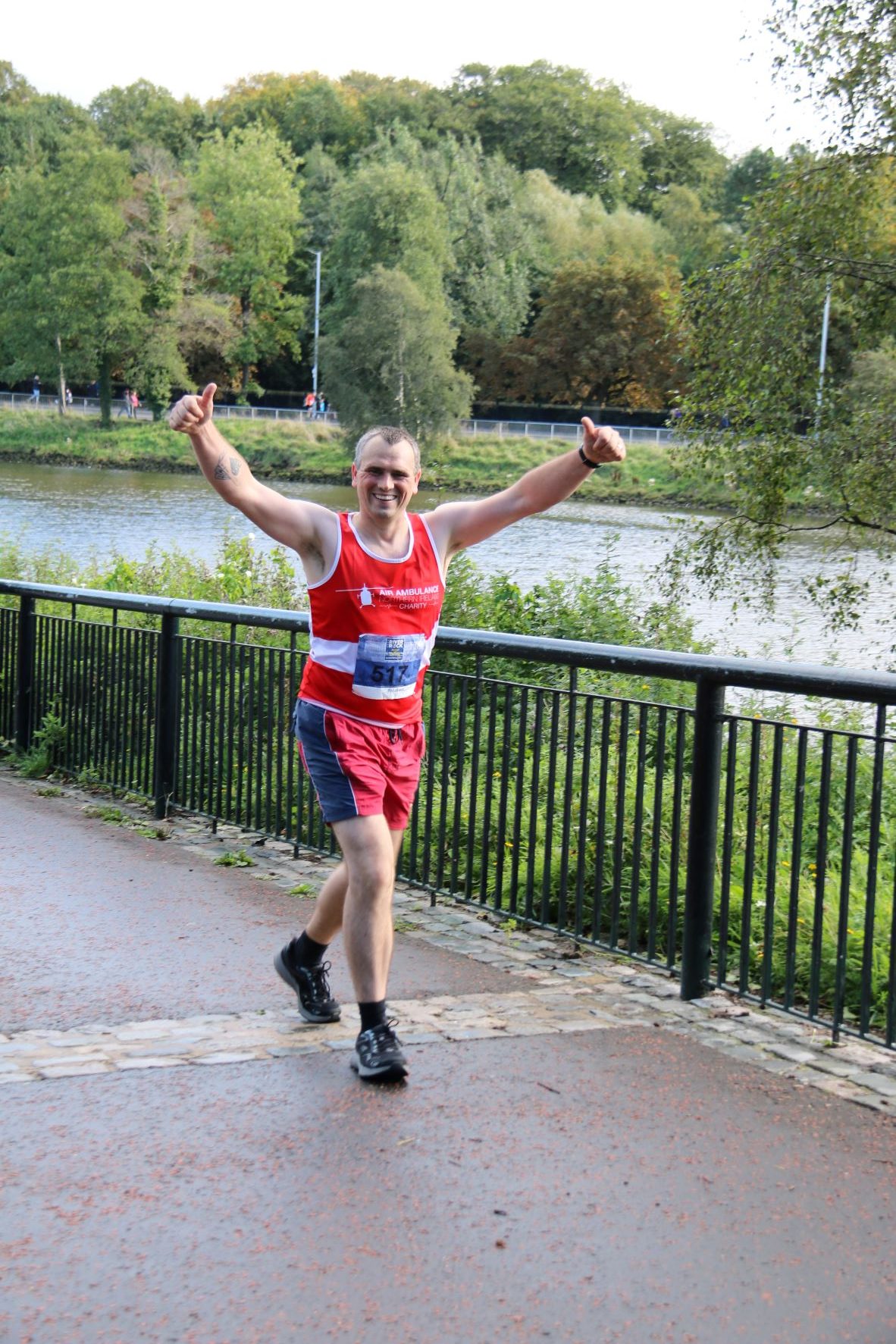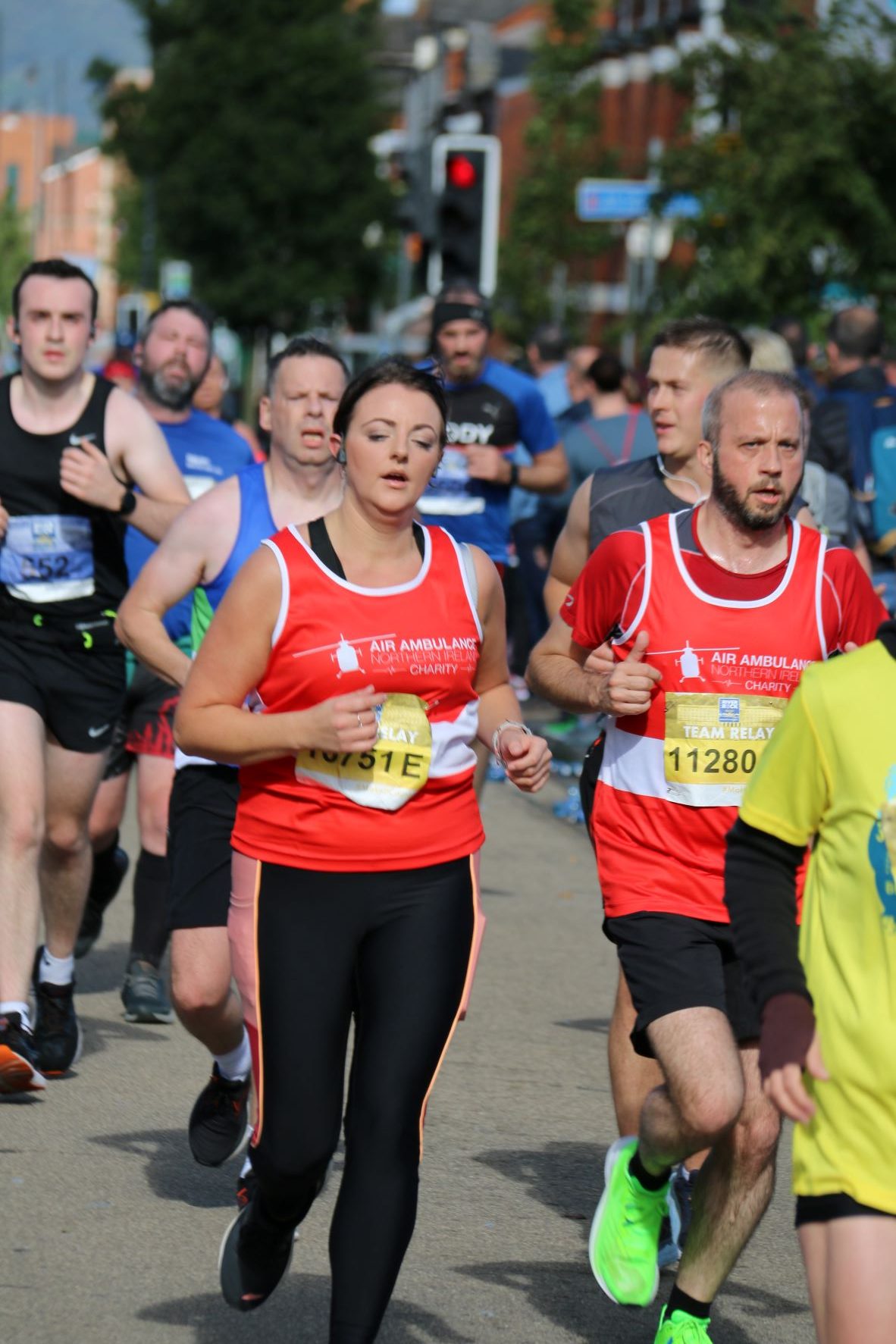 Why take part in the Belfast City Marathon and fundraise for Air Ambulance NI?
It's fun and an opportunity to get active
When you run, we fly! Each step you take will help the medical team reach another patient like Cillian, see his story here https://www.youtube.com/watch?v=6eeqckvToi0
All fundraisers will be invited to our exclusive air base meeting! See the helicopter and learn about the impact of the service you are supporting
You'll also receive our digital fundraising pack to help you fundraise and running vest or T-shirt – your choice
You can join our dedicated facebook event page
On the day our representatives will be out in force to cheer you on
You'll be part of a team of lifesavers, playing your part to save lives, brains and limbs
Hear from last year's participants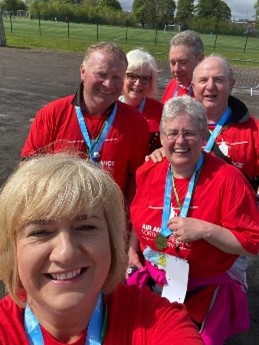 Oonagh Chesney from Portglenone did the 8-mile walk in 2021 along with her husband and other farming friends.
"The 8-mile walk was perfect for us as farming families, an opportunity to take on a challenge, recharge the batteries away from the farm and raise funds for Air Ambulance NI."
James Rogers – Full Marathon
'In October 2021, I decided to take on the challenge of running Belfast City Marathon 2022 for Air Ambulance NI. I had previously ran the NYC Marathon back in 2016 and although I found it very tough as I had zero running experience, it didn't put me off.
The new Belfast marathon route is faster and flatter, so I felt that it was a more achievable challenge. I wanted to support my local Air Ambulance as I have a real interest in all things aviation. I wanted to create a further awareness of the valuable work that Air Ambulance NI provides on a daily basis, while raising vital funds to support the service. I was delighted to be part of #TeamAANI and would encourage everyone to get their running shoes on and support your local Air Ambulance in 2023!'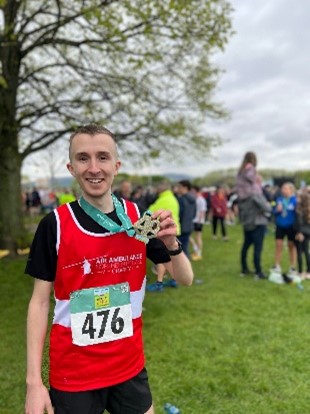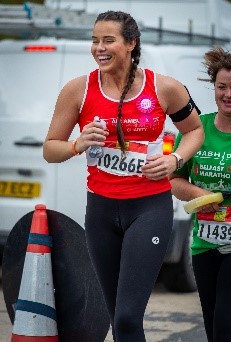 Kathryn Knox – Team Relay
'My father had an accident on our family farm in Broughshane in 2021, to which the Air Ambulance NI team attended. Thankfully my father is making a great recovery and I wanted to give something back to the Air Ambulance team for being there on the day and saving his arm. I also ride horses competitively, so I understand the real need for a service like Air Ambulance NI, as we never know when anyone one of us might need their assistance. Following my fathers' accident, I chatted to some friends and family members and we decided to register a relay team for the Belfast City Marathon! We had a fantastic day – the weather was great, the event was so well organised and we all felt such a sense of achievement completing our legs of the race! We thoroughly enjoyed the event and would highly recommend the Belfast City Marathon to anyone thinking about taking on this challenge!'