Eamonn Sheehan from Dungannon has recently registered to run 26.2miles in the Mash Direct Belfast City Marathon on 30th April 2023, to raise vital funds and awareness for Air Ambulance NI.
Eamonn, a local business owner and an on-call Firefighter in his hometown, has laced his trainers once again after a long break in running. When deciding to register for the marathon for Air Ambulance NI, Eamonn challenged himself to complete the whole marathon wearing his NIFRS full Firefighting PPE and breathing apparatus equipment, weighing a staggering 20kgs!
Eamonn said:
"Air Ambulance NI provides such a valuable service to the people of Northern Ireland and as NIFRS work with the HEMS team at the scene of an incident, I understand how important this life saving service is to the people of Northern Ireland and wanted to show my appreciation. I've given myself a HUGE challenge in this running event wearing my full PPE equipment! I'm hoping to raise as much money for the charity as possible. My wife and children will all be there on the day to cheer me all the way to the finish line.
With just 14 weeks until race day, I would encourage anyone thinking about taking on this challenge, to get themselves registered, start training and join me and many others, on Sunday 30th April to raise funds for this life saving service."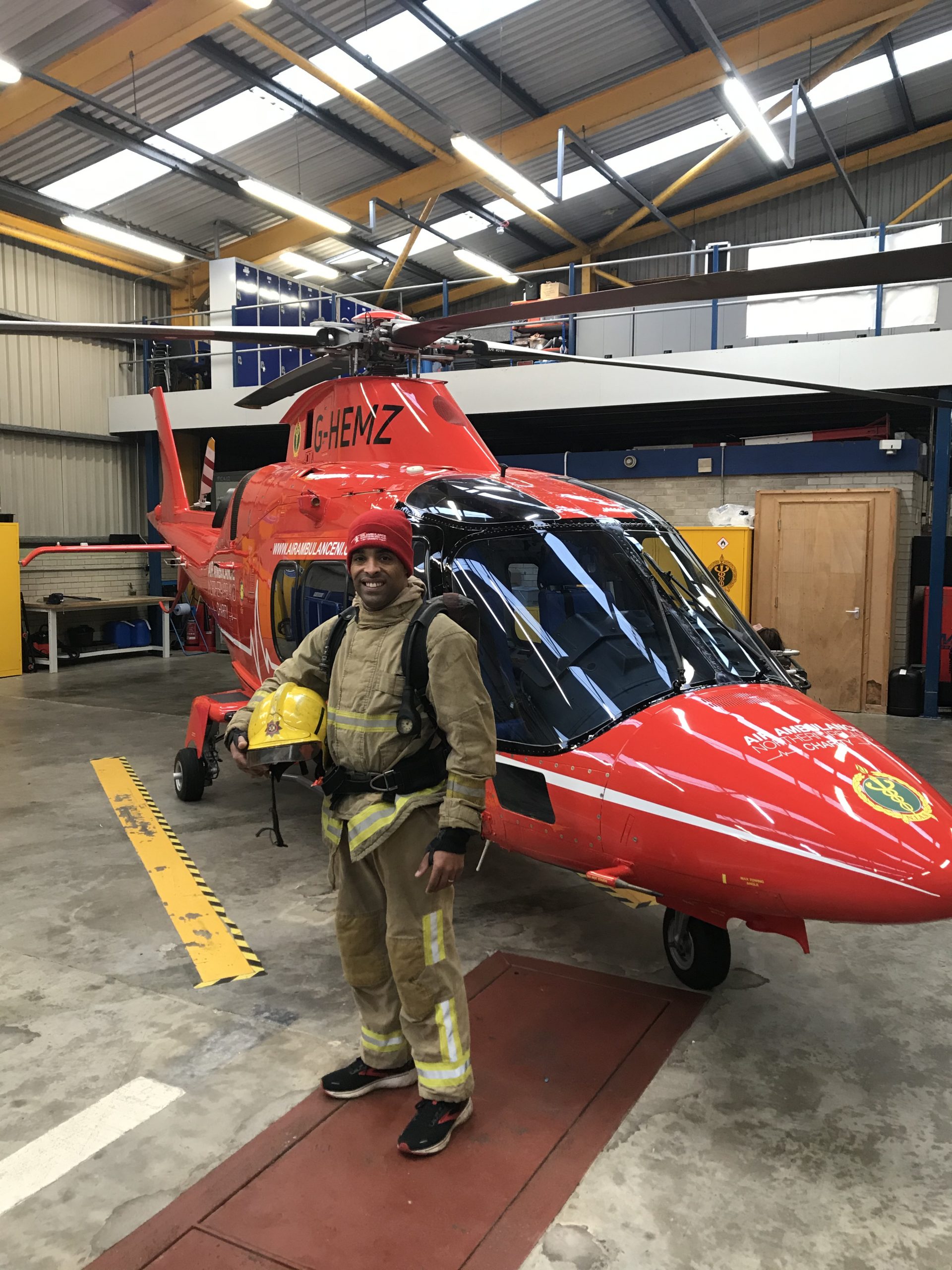 Grace Williams, Area Fundraising Manager for the Air Ambulance NI Charity, said,
"We are so inspired by Eamonn's fundraising efforts and we are humbled he has decided to support the wonderful work of Air Ambulance NI in this way. As a service we rely heavily on charitable donations to keep the medical team in the air, delivering critical care to patients who have suffered trauma throughout Northern Ireland- without this type of support, the team simply couldn't fly.
I want to take this opportunity to personally thank Eamon, wish him all the best of luck with his training and I look forward to cheering him over the finish line."
Air Ambulance NI aspires to raise £2million each year to maintain and sustain this service so support is crucial. From inception in July 2017 to December 2022, the medical crew have been tasked over 3,350 times. Sign up to the Mash Direct Belfast City Marathon before the end of February to avail of the 'middle' registration rates www.belfastcitymarathon.org. You can also support Eamon by making a donation via Fundraising Page of Eamonn Sheehan NIFRS (eventmaster.ie)
Further information is also available by clicking here, calling the charity on 028 9262 2677 or emailing belfastmarathon@airambulanceni.org