Friday 15th September sees the return of the Air Ambulance NI Dragon Boat Race on the River Lagan, with registration now open by clicking here.
The exciting event will see 20 corporate teams race against each other in authentic dragon boats along the river as well as music and food across the day. Each boat holds up to 20 people (plus an additional drummer!) taking to the water to battle it out for the best time while raising vital funds to sustain the Helicopter Emergency Medical Service (HEMS).
The local charity launched the event at the Bryson LaganSports venue located in Belfast city centre along the rivers edge with their main sponsor for the event, Forestside.
Colleen Milligan from the charity explains, "This is a fantastic team building afternoon for corporates across NI. We'll have a riverside DJ and BBQ, and certificates for all teams. What's more, there are a series of trophies up for grabs including best dressed team, top fundraising team, and of course coveted title of overall winner. Our last dragon boat race in 2021 was a lot of fun and importantly raised in excess of £20,000 to fund missions to critically injured patients. We have a great relationship with our event sponsor, Forestside who have been supporting Air Ambulance NI now for many years through different initiatives in-store, and we are delighted they have come on board as main sponsor of the event."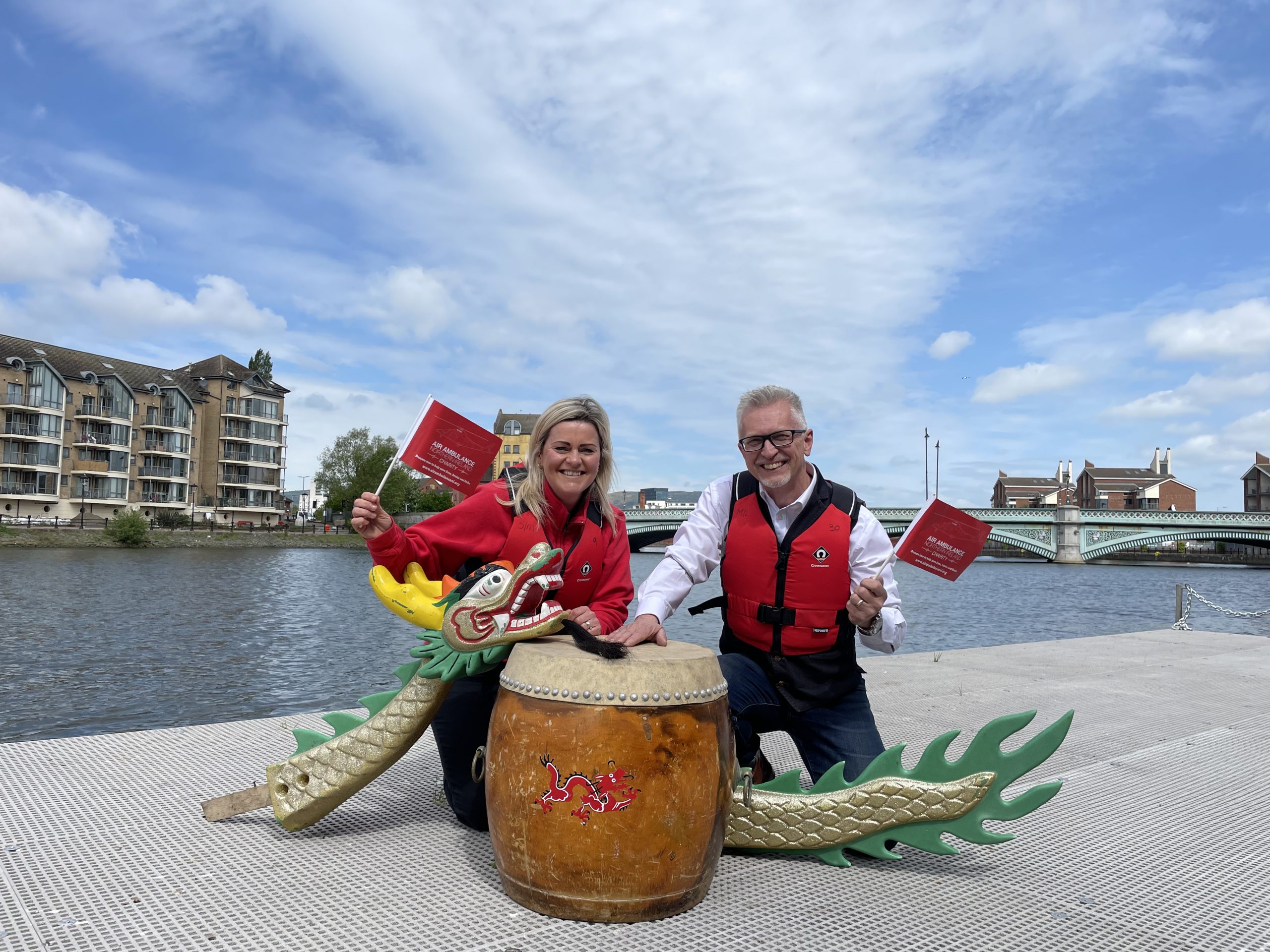 Forestside centre manager, Lee Cutler said, "We're thrilled to sponsor the 2023 Air Ambulance NI Dragon Boat Race and continue our support for the charity. We look forward to being a part of the event ourselves on the day and would encourage all businesses to get a team together, register and support their local air ambulance service.  If we all do our bit, we can help sustain this service for generations to come!" 
Colleen went on to say, "The event is hosted by Bryson LaganSports, a reputable events company who organise these types of events regularly. With Forestside coming on board as the sponsor, we are really able to make it a fun and memorable day for all the teams who are taking part- and it's a Friday afternoon, so a perfect opportunity to get the staff together for some fun." 
The overall champions from 2021, Gilfresh Produce from Co Armagh, will be back to defend their title in September, and William Guindi, General Manager of Gilfresh Produce commented,  "We really enjoyed participating in the Air Ambulance Northern Ireland Dragon Boat race in 2021 and are looking forward to taking part again in 2023. The Air Ambulance Northern Ireland Dragon Boat Race was a brilliant event. It was a really fun, well organised team building exercise for Gilfresh Produce and it was also a pleasure to be able to support a very worthwhile local charity that is providing such a vital service in our community. We look forward to doing it all again in September and will be doing our very best to defend our title!" 
Registration costs £500 per team (so for a team of 20, that's £25 per person).  Each team is encouraged to raise a minimum of £1500 to help Air Ambulance NI continue to provide critical pre-hospital care.  To sign your team up go to www.airambulanceni.org/dragon-boat-race or for further information contact colleen.milligan@airambulanceni.org