Air Ambulance Week 2023 takes off across the UK from 4 – 10th September, to raise awareness of the lifesaving work of air ambulance charities. Air Ambulance NI is celebrating the national awareness week after another busy summer.
Since the first tasking in July 2017 until the end of July 2023, the service has been tasked 3,718 times. Delivered in partnership with Northern Ireland Ambulance Service, the duty crew which is compiled of a Pilot, Doctor and Paramedic are tasked on average twice per day to the most critically ill and injured people across the province with the aim of saving lives, brains and limbs. The charity needs £2.5m per year to deliver the service.
During national awareness week, organised by Air Ambulances UK, Air Ambulance NI will be joining other air ambulance charities around the UK delivering the vital message that "We can't save lives without you!"
Air Ambulance NI needs your support to continue to deliver advanced pre-hospital care to people with a sudden life-threatening injury or illness, helping to save lives and improve patient outcomes. There are many ways to support Air Ambulance NI which will truly be making a difference to someone's life. One of the most impactful ways you can support is by joining Club AANI.
Members of Club AANI help to keep the service operational 365 days a year, by making a small donation each month. Regular donations create sustainability for this crucial lifesaving service and allow the charity to predict regular income levels to keep the helicopter flying while looking towards the future. In return, members receive an exclusive welcome pack which includes a limited edition gold pin badge, monthly updates on the work of Air Ambulance NI and an invitation to an annual members get-together. You can 'Become a Member in September' from as little as £2 per week, find out more by clicking here.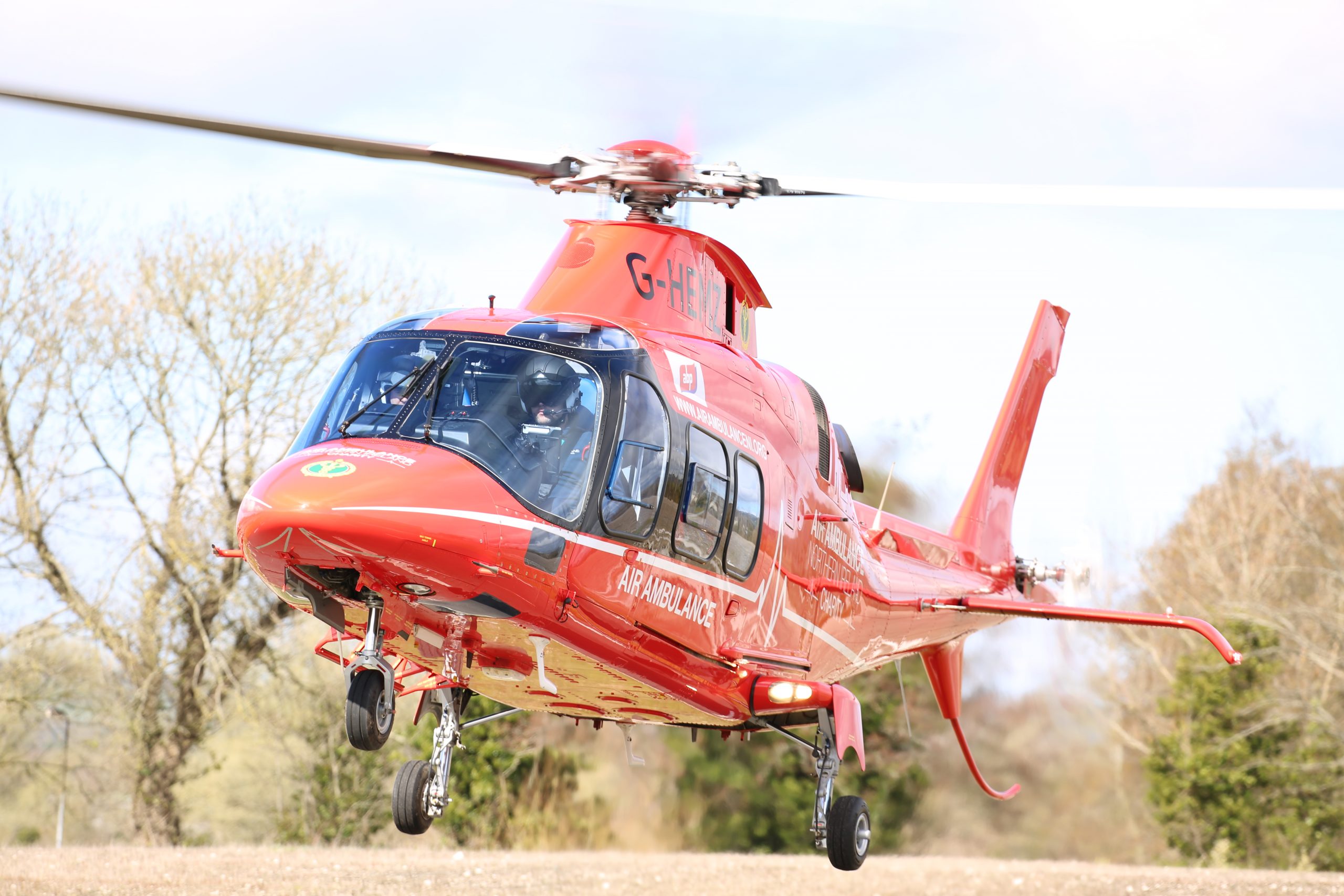 Kerry Anderson, Head of Fundraising at Air Ambulance NI said: "Every time the helicopter lifts off, we are reminded that it is thanks to the support of our local communities. Air Ambulance NI needs to raise £2.5million each year, or £6,850 a day. It's not just the medical team who can save lives. You can be a lifesaver too by becoming a member this September."
Simmy Akhtar Air Ambulances UK's CEO said: "Air Ambulance Week is an important reminder of the vital work of air ambulance charities across the UK. Each day, air ambulance charities are collectively dispatched to over 100 lifesaving missions and each mission is funded almost entirely by the generosity of our local communities. The generosity of individuals and organisations make all the difference. It is your donations and support that enable air ambulance charities to continue to deliver advanced pre-hospital care to people with a sudden life-threatening injury or medical illness.
By supporting Air Ambulances UK and your local air ambulance, you are directly impacting lives and improving patient outcomes. Your compassion and generosity play a crucial role in sustaining the invaluable service we provide to our communities."
The HEMS is provided by way of a partnership between the charity Air Ambulance Northern Ireland and the Northern Ireland Ambulance Service. The service brings urgent medical assistance to anywhere in the province, operating seven days a week for 12 hours per day. The helicopter can get to anywhere in Northern Ireland in approximately twenty-five minutes. On average, the service is needed by two individuals in NI every single day.