The McKinley family from Omagh, along with their friends, loved ones and local community, have raised over £200,000 for Air Ambulance NI charity in memory of their daughter, Kyra.
Twenty-one-year-old Kyra McKinley passed away in hospital on the 18th August 2018 after she was involved in a road traffic collision in Omagh. It was a Saturday morning when Kyra was driving a short distance from her home and had a car accident. Emergency services, including the Air Ambulance NI Helicopter Emergency Medical Service (HEMS), treated Kyra at the scene before the air ambulance flew her to hospital in Belfast in a journey time of less than 20 minutes. Kyra's family had precious time with her at hospital, sadly she passed away two days later.  Importantly, Kyra was able to donate a number of her organs to others, something the family are incredibly proud of.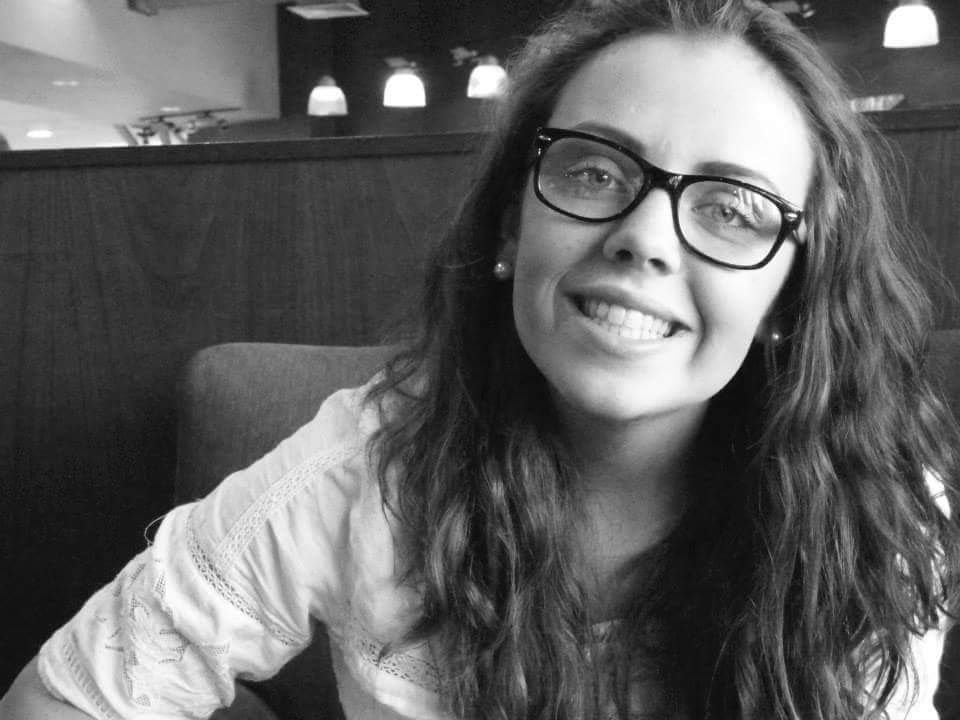 Since then her family, friends and the Omagh community have been remembering Kyra and raising funds in her memory through the campaign 'WWKD – What Would Kyra Do?', all in support of Air Ambulance NI.
Speaking about the formation of WWKD, Kyra's sister Alex said, "We wanted something positive to come from such horrific circumstances and we also wanted to give back to Air Ambulance NI for the incredible service they provided to Kyra after her accident. They give us the time to say goodbye to Kyra which was priceless and on top of that, their services also meant that Kyra was able to donate organs which changed the lives of 4 people. Since then the community has come together in so many ways to support and run many events in Kyra's memory – from coffee mornings, to helping bag pack in M&S, from running marathons and bucket collecting, to holding concerts, and that is just to start!"
Damien McAnespie, Area Fundraising Manager for Air Ambulance NI, said, "On behalf of the charity and service, I can't thank the McKinleys enough for their considerable support. They have raised a huge amount of awareness of Air Ambulance NI in Omagh and the whole of west Tyrone throughout the past five years, especially in the early days when people's knowledge of the charity service may have been limited. On top of that, they have helped to raise an incredible figure which has gone towards helping countless other individuals in the region after they have experienced a serious trauma or medical incident and giving them the best opportunity. The McKinley family have become lifelong friends of our charity and we are forever humbled by their support and strength."
The McKinley family wished to publicly thank all the people who supported them since Kyra's death in August 2018 and also assisted or donated in Kyra's memory. "'Saying thank you simply doesn't even begin to cover how grateful we as a family are for the support we have received. This £200,000 is not just a reflection of the impact Kyra had but on the kindness and generosity of the community. This could not have been done without the help of so many wonderful people and groups who gave not only time but resources. We want to thank every single person who has even ran a WWKD event, volunteered, or gave a donation. We would also like to thank the many, many businesses that have supported us from allowing us to collect on their premises, donated prizes and advertised events.  To bring so light from the darkest of circumstances is a one of the best legacy's we could leave for Kyra, and we will be forever grateful to every single person who helped along this journey."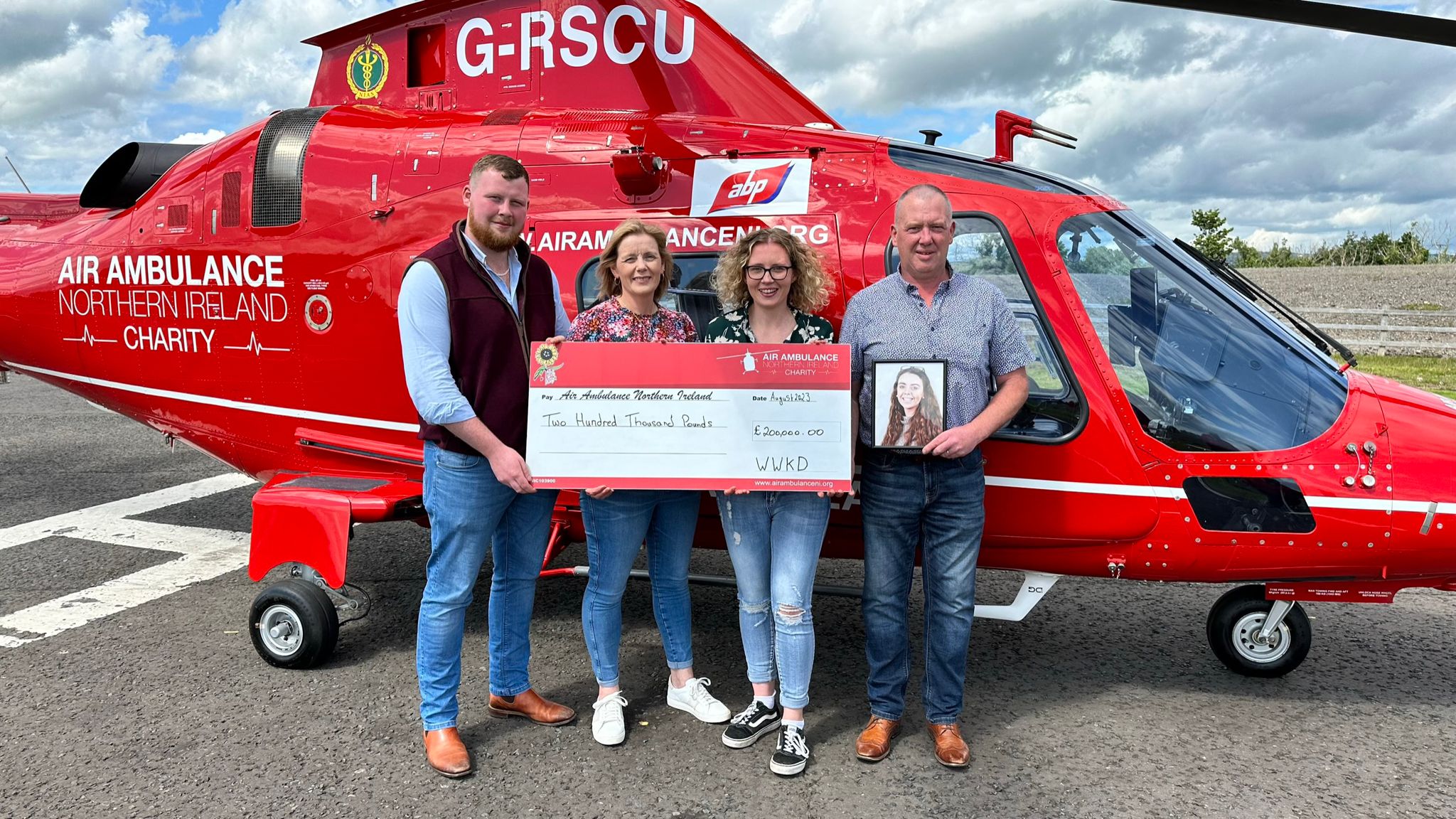 Air Ambulance NI is a local charity that provides the Helicopter Emergency Medical Service (HEMS) in partnership with Northern Ireland Ambulance Service. The service brings urgent medical assistance to anywhere in the province, operating seven days a week for 12 hours per day. The HEMS team attend patients who are seriously ill or injured, bringing emergency pre-hospital care direct to the casualty with the aim of saving lives, brains and limbs. The aircraft can reach anywhere in Northern Ireland in approximately twenty-five minutes. On average the medical team are called upon twice every day, whether that is as a result of a serious road traffic collision, farm or workplace accident, sport and leisure incident or a serious medical emergency. As a local charity, Air Ambulance NI aspires to raise £2.5million each year, or £6,850 each day, to maintain and sustain this service so public donations are crucial.