Northern Ireland's agri-video streaming firm, FarmFLiX, has announced its mammoth #OnThePull tractor rodeo event is returning to Gally Hill Farm, Co. Antrim, for the first time since 2019.
FarmFLiX, whose farming videos receive hundreds of thousands of views each month, has also announced it is donating all the proceeds from this year's driver entry fees to the Air Ambulance NI Charity.
The tractor racing contest is the only one of its kind across the UK and Ireland and this year's event is taking place on Saturday 5th of August. FarmFLiX is reminding fans, however, that ticket sales must end at midnight on the 30th of April to allow preparations to begin.
Tickets are available at www.farmflix.tv/onthepull with a range of offers available, including free entry for children under 15 when accompanied by an adult, and reduced rates for those who car-share while travelling to the event.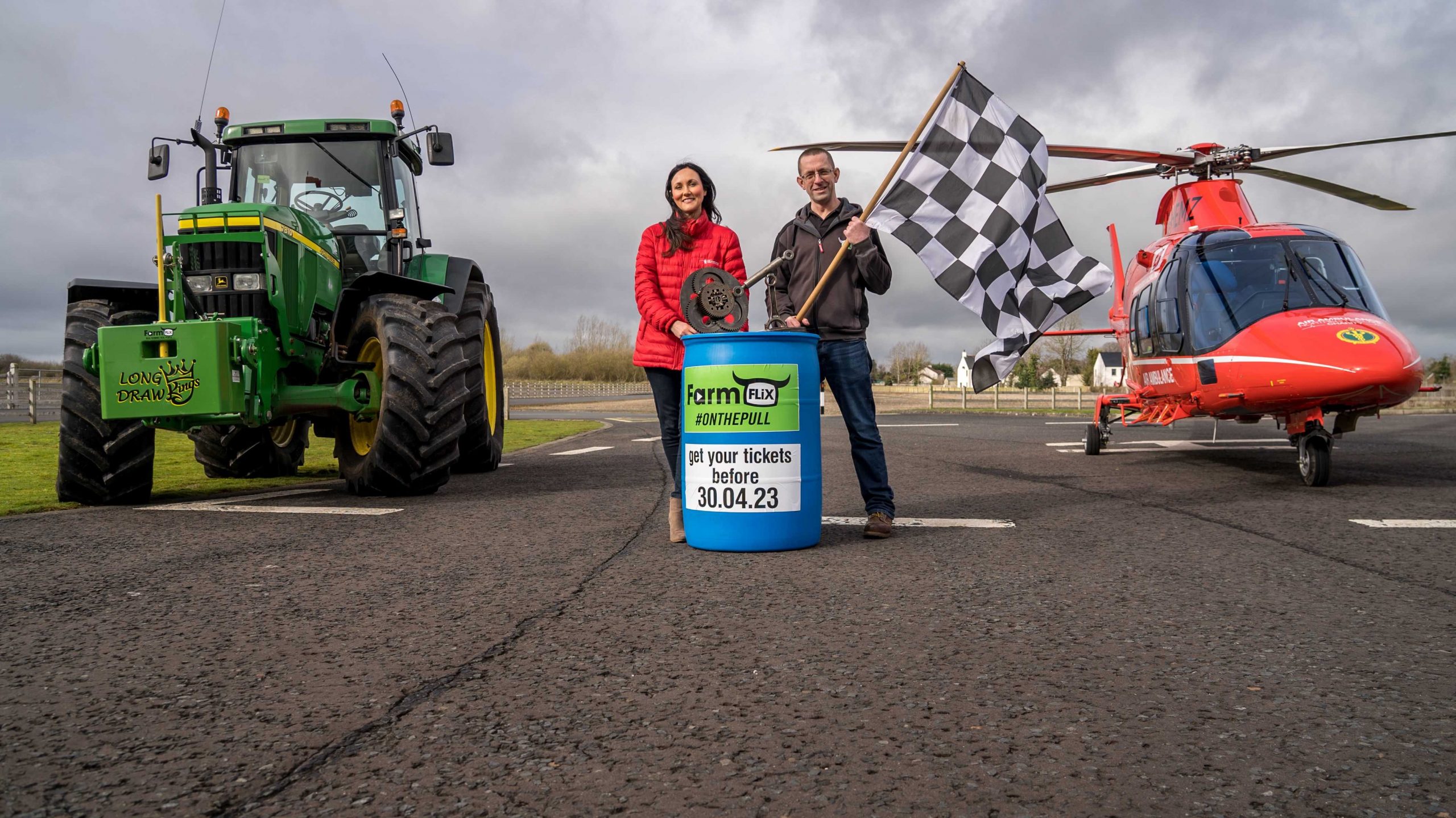 One million views
Interest in #OnThePull23 is set to be high with FarmFLiX's videos of the 2019 contest now having been viewed more than one million times online.
This year's event will see more than 100 drivers battle it out in a series of head-to-head races, all while pulling one of six fully loaded Redrock trailers newly constructed for the competition.

New course
Organisers have created a new course for #OnThePull23, including a 140m hill climb and obstacle challenges to test both engine power and driver skill. Drivers will race each other against the clock for a place on the leaderboard before entering the knockout stages in their respective classes.
FarmFLiX first
In a first for the event, every driver will be guaranteed at least two pulls against the clock, meaning more than 100 races with live commentary for spectators to enjoy. Two tractors will be ready to go at all times, ensuring the action remains fast and furious.
Speaking about the event, FarmFLiX founder, John McClean, said: "#OnThePull is back and it's even bigger and better for 2023. If you or your children love tractors or high-horsepower engines, then you do not want to miss this event. It takes a lot of time and organisation to prepare the event site in the middle of a working farm, so I would like to remind everyone who wants to enjoy this fantastic family day out, that they need to purchase their tickets before sales end at midnight on Sunday 30th April.
"With interest so high, we have made space for more than three times the number of tractors previously accommodated in 2019. We've also made several improvements. We're using concrete weighted blocks instead of water cubes to offer a more consistent pull for competitors and a lower centre of gravity. For those who want to renew rivalries, we're also aiming to accommodate friends in the same tractor class who want to race each other.
Finally, in an important development, FarmFLiX is delighted the farming community is pulling together with us to raise vital funds for the Air Ambulance NI charity. Last year alone their crew responded to some 70 farming and workplace emergency callouts across Northern Ireland. They are a vital and often life-saving support for the rural and farming communities here, so this year all the proceeds from our driver entry fees are going directly to the charity."
Speaking about the event, Kerry Anderson, Head of Fundraising with Air Ambulance NI, added: "We are delighted to be nominated as the beneficiary of this unique event. The funds raised will contribute to saving lives, powering the aircraft to lift off for critically ill and injured patients right across Northern Ireland. On average, the Helicopter Emergency Medical Service team are needed twice daily. That could be a patient of any age and background, given critical interventions at the scene, thanks to donations from events like this one."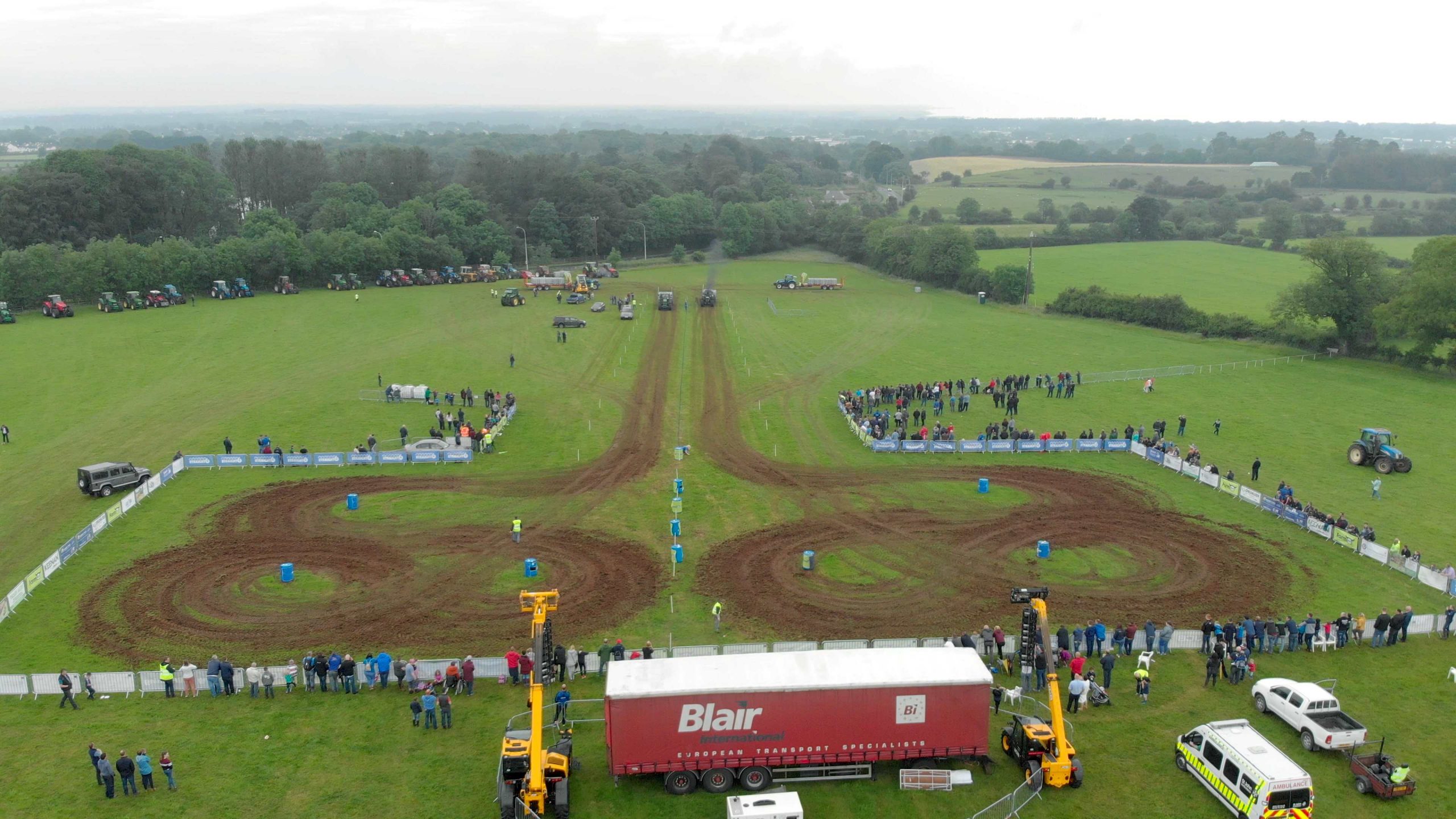 Fan favourites
Among some of Ireland's most famous farming social media stars attending on the day will be YouTube's Farmer Phil and iFarmWeFarm. TikTok's famous Donkey262 will be competing with the Mighty 90, while the whole FarmFLiX team will be on-site filming proceedings. The FarmFLiX crew are hoping to encourage their own Cityboy (aka Brian) out of tractor racing retirement. FarmFLiX fans will also be treated to Alan Clyde and John McClean in head-to-head action, as McClean's John Deere 6910s takes on Clyde's New Holland TSA115 in their own grudge match.
FarmFLix will decide on five tractor classes which will be separated by factors including horsepower, engine displacement, weight, and any modifications fitted. Trailer weights being pulled by each class will be decided on the day subject to weather and ground conditions.
Among those spectating on the day will be staff from Redrock Machinery. The Armagh-based agricultural machinery manufacturer is supplying six 26ft trailers, all of which have been specially customised for the event.
Speaking about the event, James Rooney from Redrock, said: "Tractors and trailers are the bedrock of every farm, so we are delighted to be a part of #OnThePull23. It offers a rare opportunity to bring the farming community together and showcase the immense driving skills of so many competitors. We hope they enjoy experiencing the agility and strength of Redrock trailers, which like all our equipment, are made for the most demanding of environments. We wish every competitor the best of luck and are looking forward to an action-packed day."
Ticket details
Onsite facilities on the day will include catering, toilets and car parking. Individual Spectator Tickets are priced at £25 (including car parking) and anyone aged 15 and under will receive free entry with an accompanying adult. A discounted option is also available as a 'Full Car Ticket' offering access for up to five adults in a single vehicle priced at £85
Ticket sales end at Midnight on Sunday, 30th April 2023. FarmFLiX will be unable to issue any further tickets after this date and there will be no entry to the event without a ticket.
Further information on the event is available online at www.farmflix.tv/onthepull and spectators can remind themselves of what to expect at https://bit.ly/OnThePull23
For further information or images to accompany this story, please contact Lisa McElroy. Tel: +44 (0)7565 816 643 or email lisa@theprangel.com