The son of Joan Christie CVO OBE, who sadly passed away on New Year's Day, has climbed three peaks in her memory, raising funds for local charity Air Ambulance NI. Marcus Christie undertook a challenge, climbing the three highest peaks in Scotland, England and Wales: Ben Nevis (1,344m), Scafell Pike (978m) and Snowdon (1,085m) and all within 24 hours. Marcus managed to complete the challenge in 21 hours and 7 minutes.
As well as completing the challenge safely and in an impressive time, Marcus raised an impressive total of £20,858 for Air Ambulance NI, funds that are likely to help the next 6 patients of the air ambulance service.
Marcus said, "I am thrilled and relieved to have completed the 24 hour 3 Peak Challenge. And to complete it in a time of 21 hours 7 minutes was beyond my wildest expectations!
It was definitely the hardest challenge I have ever attempted – physically, mentally and emotionally. I have a memory of standing at McDonalds in Chester services at 3.00am on the Sunday morning trying to eat chicken nuggets with a tin of Red Bull while falling asleep standing up; I am sure it was a sight to behold!  My mum hated exercise but was extremely charitable, so I hope she would have been proud, and I am delighted to have raised so much for this fantastic charity; a charity we all hope we never need."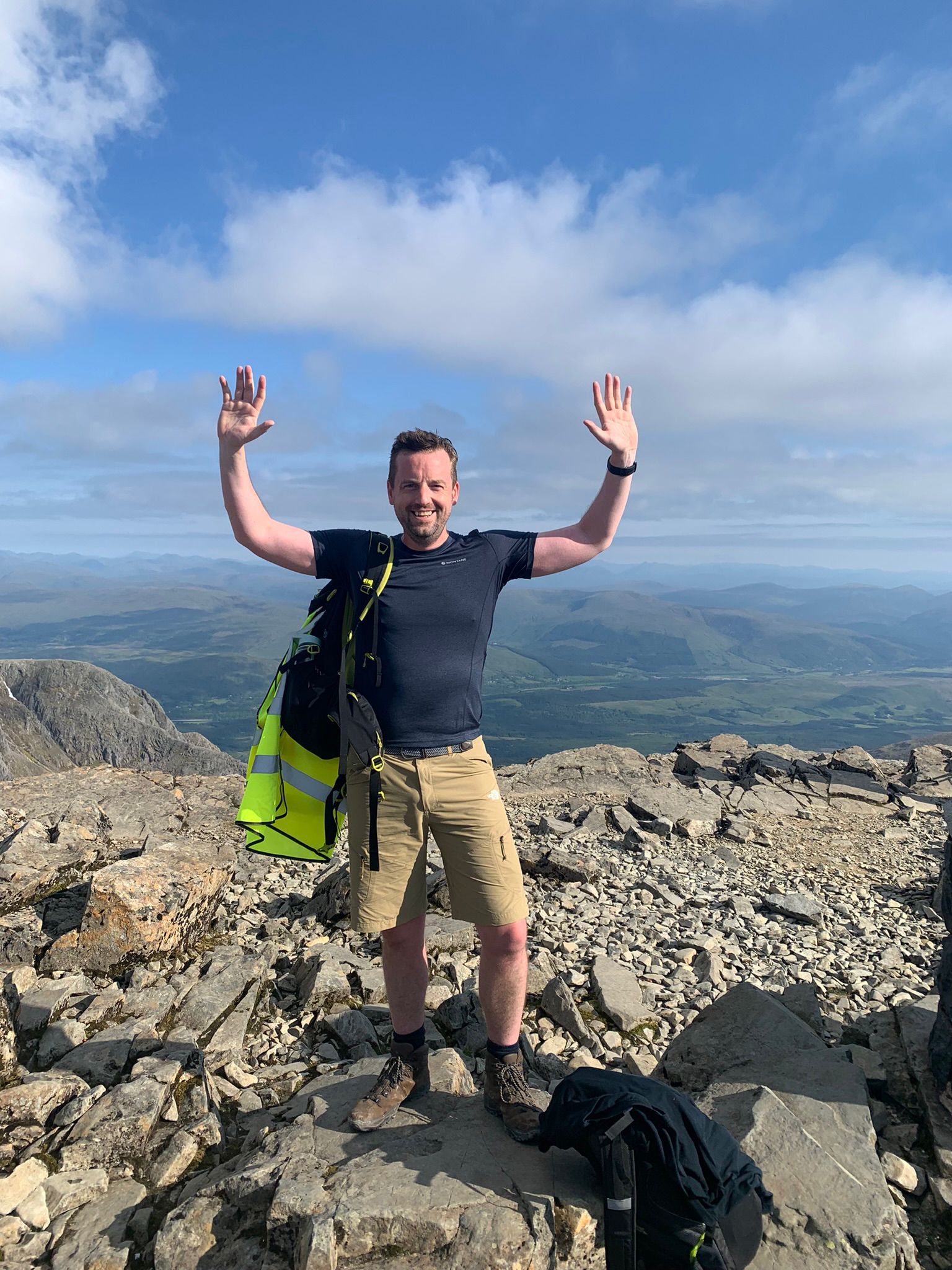 Air Ambulance NI is the charity that works with the Northern Ireland Ambulance Service to provide the Helicopter Emergency Medical Service for the province. The service is needed on average twice every day to those who are critically ill or injured.
Ian Crowe, Lord Lieutenant of the County Borough of Londonderry and Trustee of Air Ambulance NI, remembered Joan, "I remember Joan very fondly, a wonderful lady who worked tirelessly in her many significant roles including Co. Antrim Lord Lieutenant, private secretary to several secretaries of state, work for Northern Ireland Civil Service, and contributions to our education and charity sector.  She contributed to our community so much and in many ways; our thoughts are with Joan's family and we wish them strength in their grief."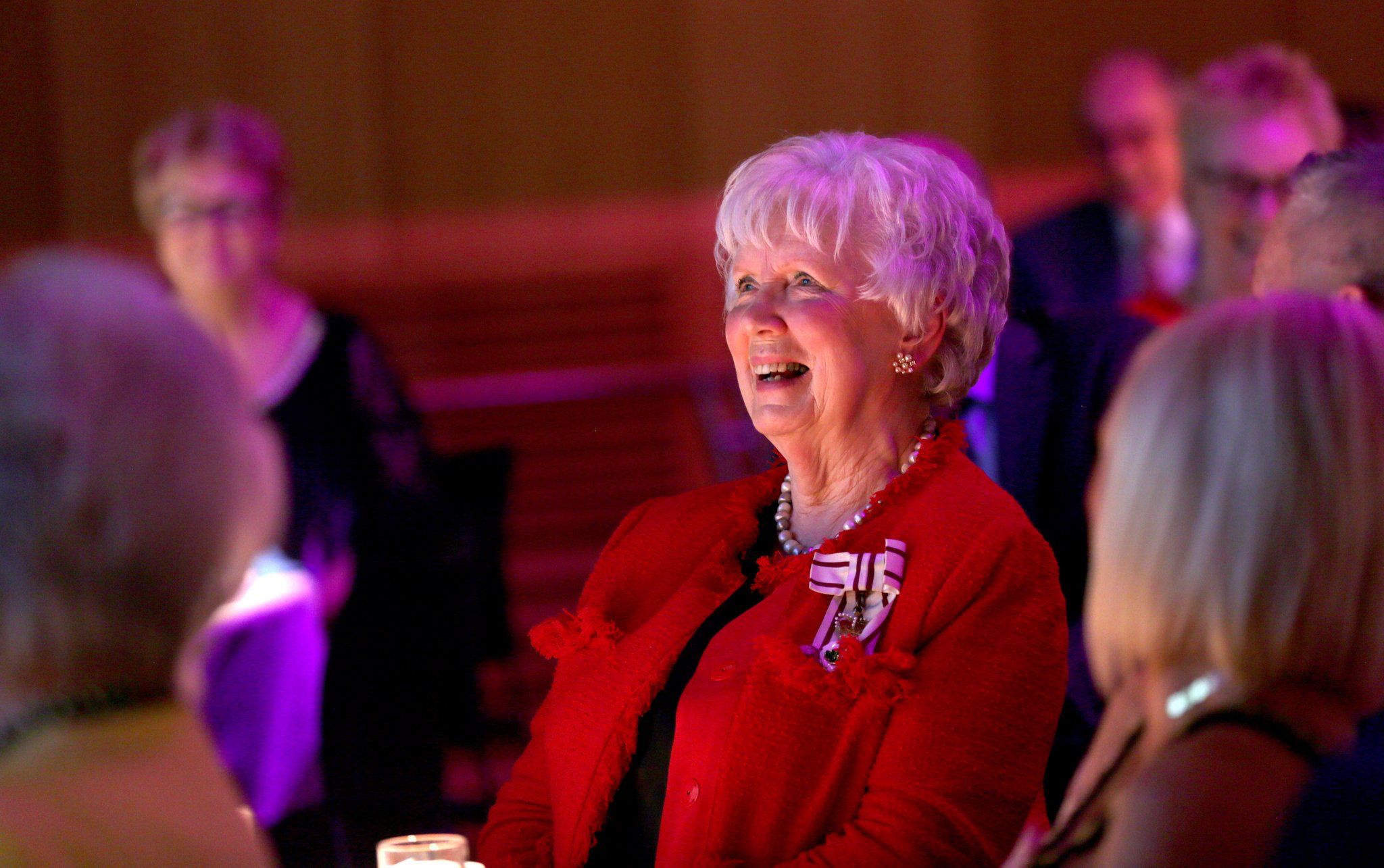 Kerry Anderson, Head of Fundraising at the charity said, "It's not widely known that air ambulance is a charity, and to sustain the HEMS service requires £6850 per day in fundraising.  Marcus has undertaken a huge challenge and a poignant fundraiser in his mums memory, which really is humbling.  Everyone at our charity is so grateful for the considerable contribution that will help give the best chance to future patients."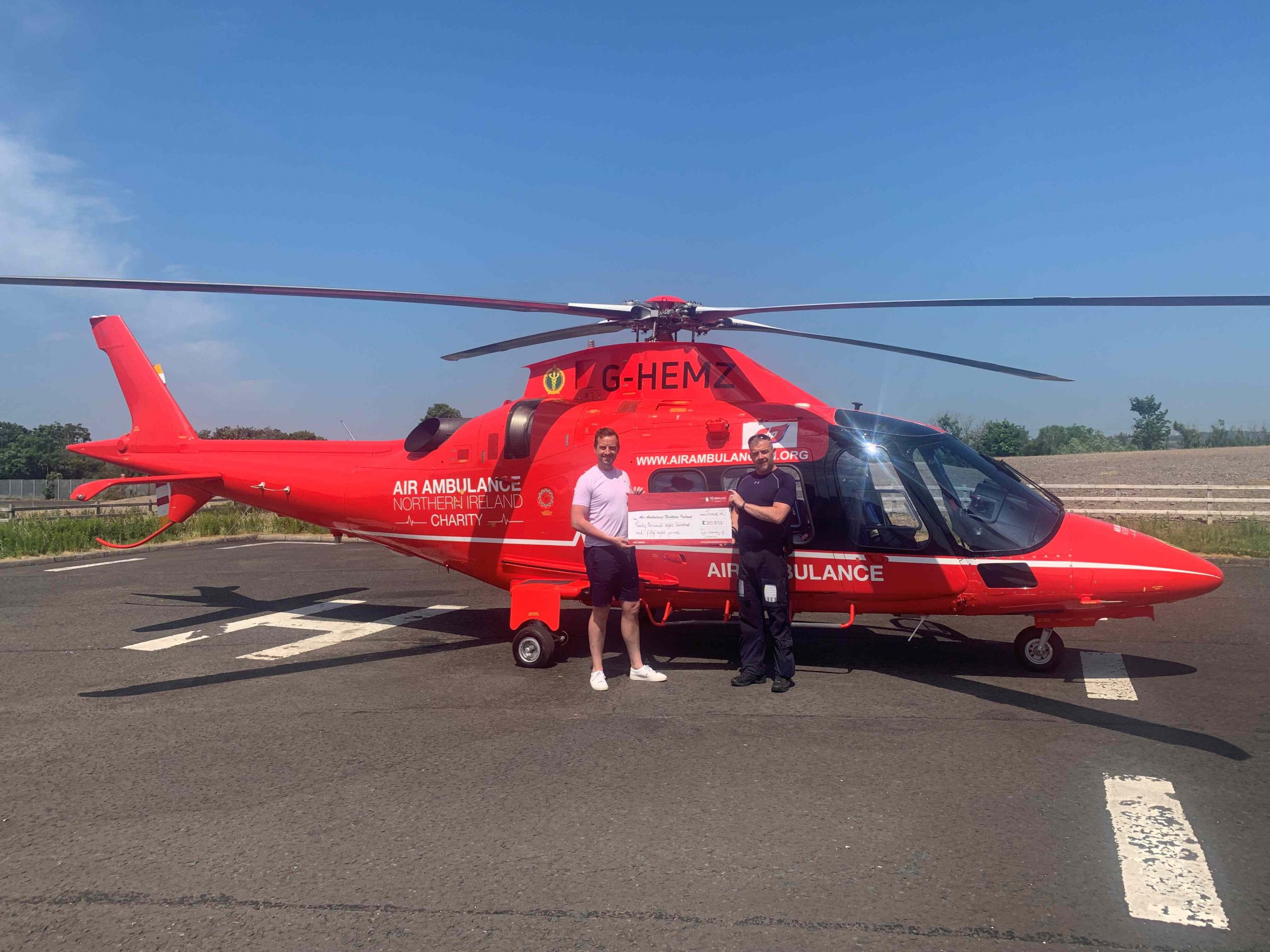 Air Ambulance NI is approaching the 6th anniversary of the service this summer and is encouraging the community to do what they can to help raise funds.  It could be an upcoming challenge like an abseil or skydive, or taking part in the Mash Direct Belfast City Marathon, or Miles for Missions. For more information click here.