Pamela McBride from Kilkeel, Co. Down is encouraging her community to get involved and take part in this year's Mash Direct Belfast City Marathon. After her youngest daughter Jasmine required the services of the Air Ambulance following a road traffic collision last Spring, Pamela wanted to do something as a family to give back to the service.
Pamela commented; 'I can never be thankful enough for all the emergency services that came to help us that day. Thank you especially to the air ambulance for landing so quickly, the care they gave us and the reassurance and support at the scene of the accident. I knew then that I had to do something to give back to AANI, so my eldest daughter Summer and I took part in the city marathon in the 8-mile walk in 2022 to raise money to keep these lifesaving helicopters in the sky. Jasmine has made a full recovery and was delighted to be invited to get a look around the air ambulance base. As a family we hope more people can take part in raising money for this worthy charity. Give more Live more.'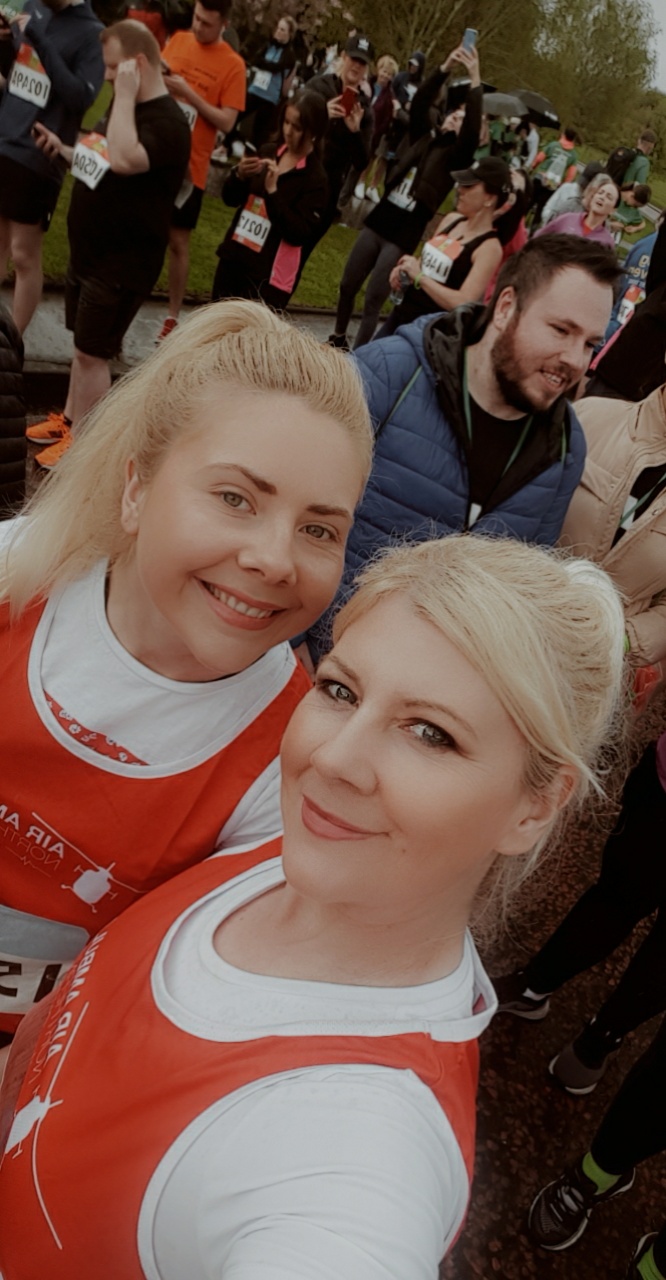 Amy Henshaw, Regional Fundraising Co-Ordinator for the charity said, "We were delighted that Pamela & Summer decided to support the charity in the Belfast City Marathon last year. As the designated charity partner this year, it's a great opportunity to get active and play your part in saving lives, brains and limbs. When 'You Run, We Fly'! We are keen to remind people of the range of events that will be part of the day on 30 April next year including an 8-Mile Walk, Team Relay with a shortest leg of 4.2 miles, as well as the full 26.2 mile run and wheelchair race. Then of course there is the half marathon on 17 September 2023.
Funds raised will help people in your community for whom the worst has happened meaning they require pre-hospital critical care at scene. Every day the medical team are needed on average twice per day."
You can register now for the 8-Mile Walk, Team Relay, Half Marathon and Full Marathon at https://belfastcitymarathon.com/
Amy added, "We are encouraging our supporters to register early to avail of the current rates which won't increase until the end of February. So, why not gather a few friends for the walk, or a group of work colleagues for the relay or take on that 'bucket list challenge' of first-ever half-marathon or full marathon!
When you register you will have the option to support Air Ambulance NI. Please tick the box and we will be in touch with your digital fundraising pack and your invitation to the helicopter airbase so you can personally see the service you are challenging yourself for and supporting. We encourage all of our participants to set up an eventmaster online page to maximise fundraising for your air ambulance. It could save a life!
Further information is also available at www.airambulanceni.org/upcoming-events/belfast-city-marathon/, by calling us on 028 9262 2677 or emailing belfastmarathon@airambulanceni.org