The community of Kinawley, Co Fermanagh alongside the family and friends of the late Caitlin Hogg have raised a combined total of over £24,000 for Air Ambulance Northern Ireland. Thirteen-year-old Caitlin tragically passed away on the 8th December 2022 two days after being involved in a road traffic collision.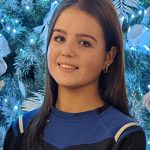 Daughter of Bob and Rosemary and sister to Conor, Ronan and Cara, Caitlin was a dedicated and talented player for Kinawley GAA. In the immediate aftermath of Caitlin's passing, her family chose to have donations in-lieu of flowers to Air Ambulance NI Charity raising over £5700 after the HEMS (Helicopter Emergency Medical Service) was tasked to her before transporting her to the Royal Hospital for Sick Children, Belfast by helicopter.
Then in late January, Kinawley GAA organised an event which challenged Caitlin's team mates to walk 'Ten Million Steps for Caitlin', taking place around their local football pitch. Caitlin's family, friends and people from across the entire community joined the girls three evenings a week over a six-week period and walked together in her memory in all weather conditions.   This incredibly raised a further £18,391 for Air Ambulance NI.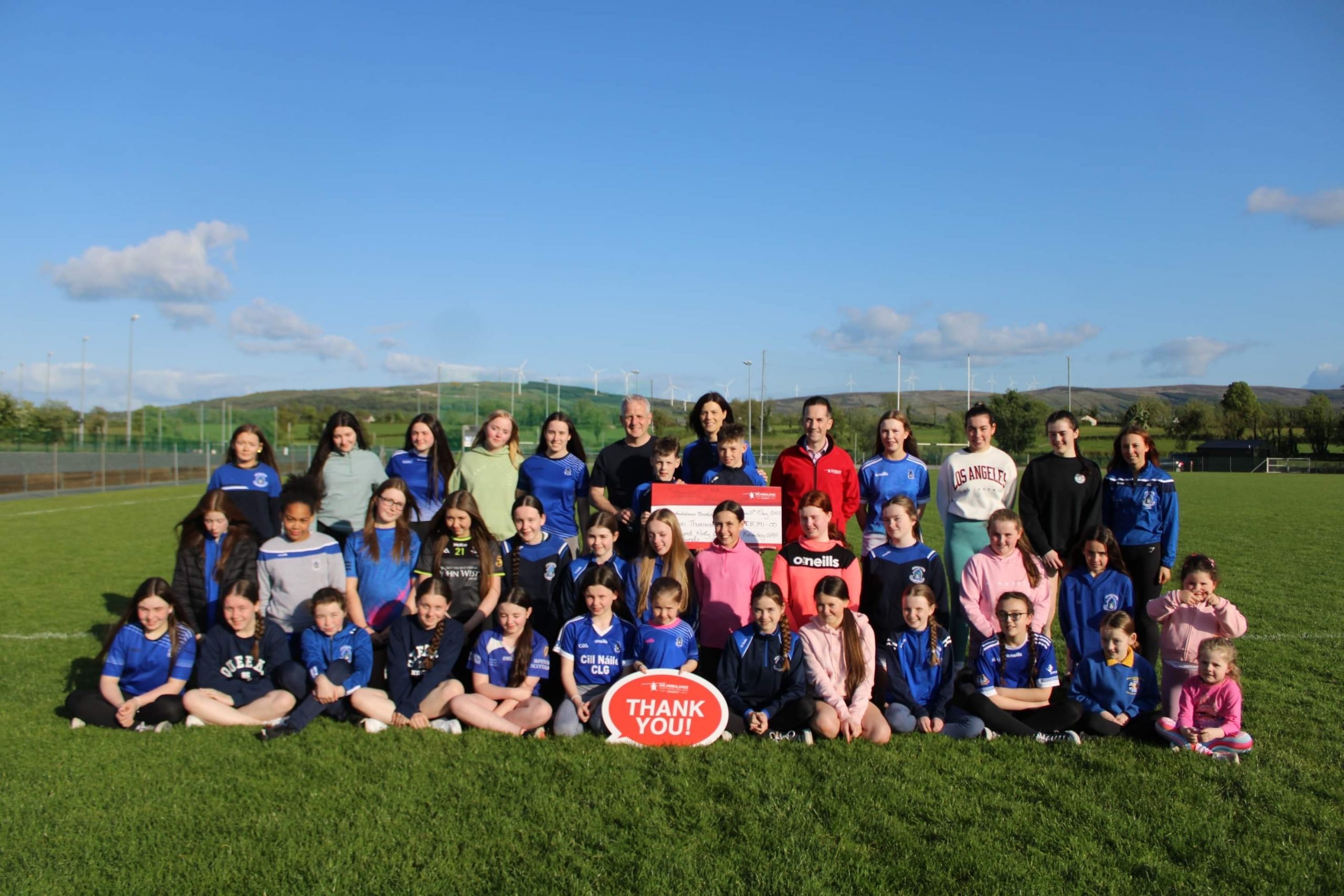 Speaking about the initiative, Aine Haren from Kinawley GAA said, "Caitlin was a beautiful young lady, both inside and out, a credit to her family. She had such a generous smile and loving nature. Her loss cast a huge shadow over the entire community and affected so many people in different ways.
Initially we wanted to organise something so that her friends and teammates could spend time together, especially after Christmas when there is not much activity happening and the evenings are bleak and dark. The idea for the "10 Million Steps for Caitlin" challenge was formed, and quickly escalated. Thirty-eight girls took part in the challenge, and put in an unbelievable effort, but it was the support from the wider community that was truly overwhelming. Huge numbers attended the walks each night and it offered people a chance to come together, talk and support one another. Despite the tragic circumstances it was a truly heart-warming experience and a great comfort to all, exemplified by the final night where hundreds of people from all over the county and beyond attended.
Caitlin loved the social aspect of the GAA, and adored getting up to the pitch to have the craic with her friends. It was an evening she would have enjoyed thoroughly, and a lovely way for everyone to come together and remember her, as well as celebrating the achievement of her teammates in completing the challenge. We are eternally grateful to Caitlin's family for allowing us to run the event in her memory. It was something we didn't realise we all needed.
We were delighted when Rosemary and Bob chose Air ambulance NI as the nominated charity for the fundraiser. The support and generosity shown by people has been overwhelming, and it has raised huge awareness of the charity within the community.
The event has left an immeasurable legacy within the Club. The girls who participated should be immensely proud of their achievements and everyone who joined in will have fond memories with many new friendships having been formed."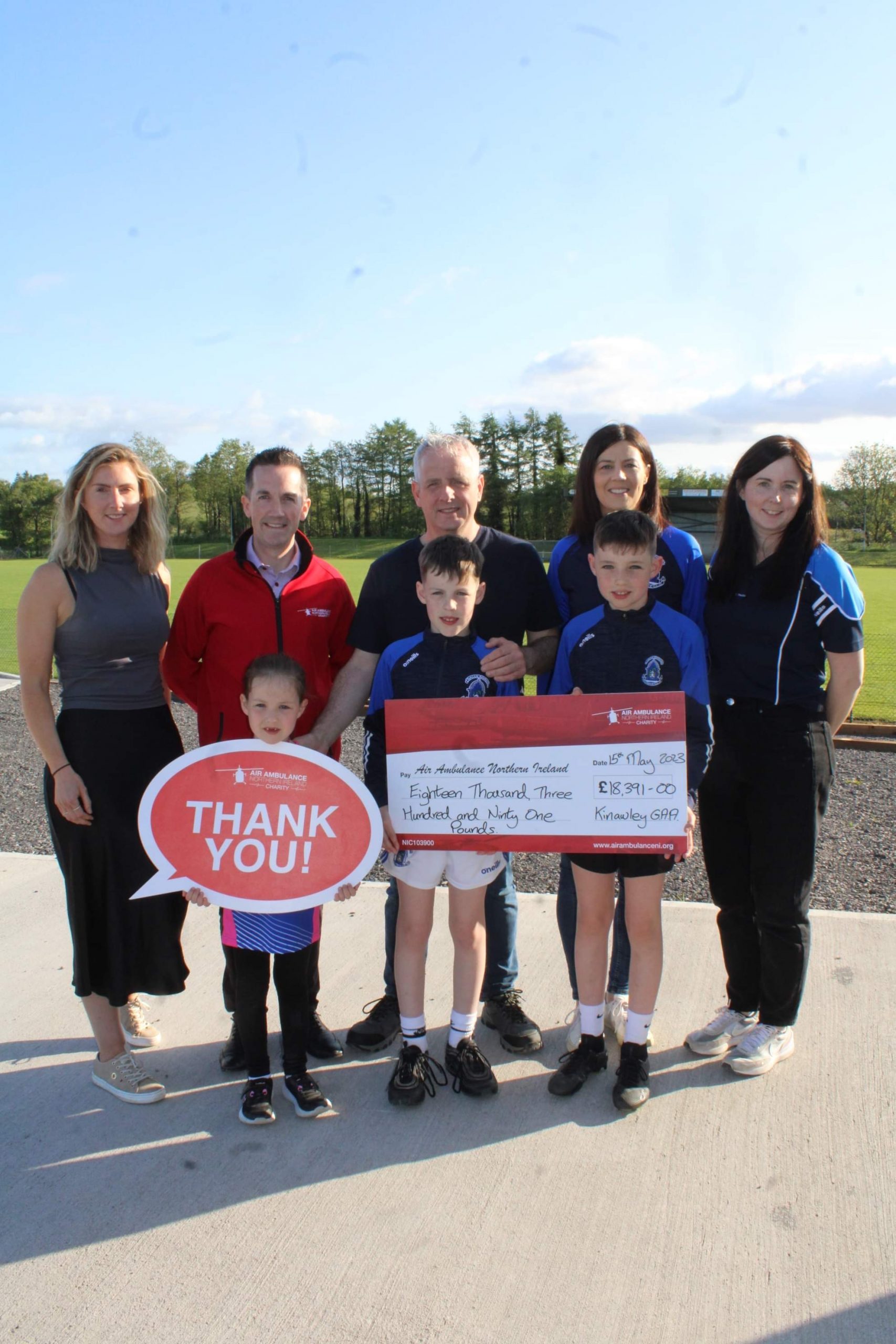 Caitlin's parents said "Caitlin was such a fun-loving, caring and generous child who we miss dearly. She touched the lives of many, and her family, friends and community meant the world to her. We are so overwhelmed by the generosity of everyone who contributed to Air Ambulance NI in her memory. When Kinawley GAA approached us about the idea of organising a 'Ten Million Steps for Caitlin Challenge' we were truly honoured by such a gesture in memory of our darling Caitlin. Getting out and walking with the girls and the community during the bleak winter evenings that followed Caitlin's accident helped us as a family to get through a very difficult period. We will be forever indebted to everyone who took part and supported us. The girls' achievement was incredible and is something of which they should be very proud; we certainly have no doubt that Caitlin is so proud of them. Of course, all of this could not have been for a better cause. We will be eternally grateful for the efforts of Air Ambulance NI in response to Caitlin's accident and are delighted that the money raised in her memory will contribute to sustaining such a vital service".
Damien McAnespie, Air Ambulance NI Fundraising Manager, said, "This is an incredible donation in Caitlin's memory. To see something so positive happening after such a tragedy is humbling. Kinawley GAA should be commended on how they brought the entire community together and allowed everyone a way to express their grief in the weeks and months after the loss of Caitlin, especially for her family and young club mates.
The combined donation from Kinawley GAA and donations in-lieu of flowers of over £24k will fund the air ambulance for over three days. This potentially could help save the lives, brains and limbs of six individuals in the region following a serious trauma or medical incident. The Hogg family and the entire community of Kinawley have made this happen. We can't thank them enough for their support and strength after such a devastating time."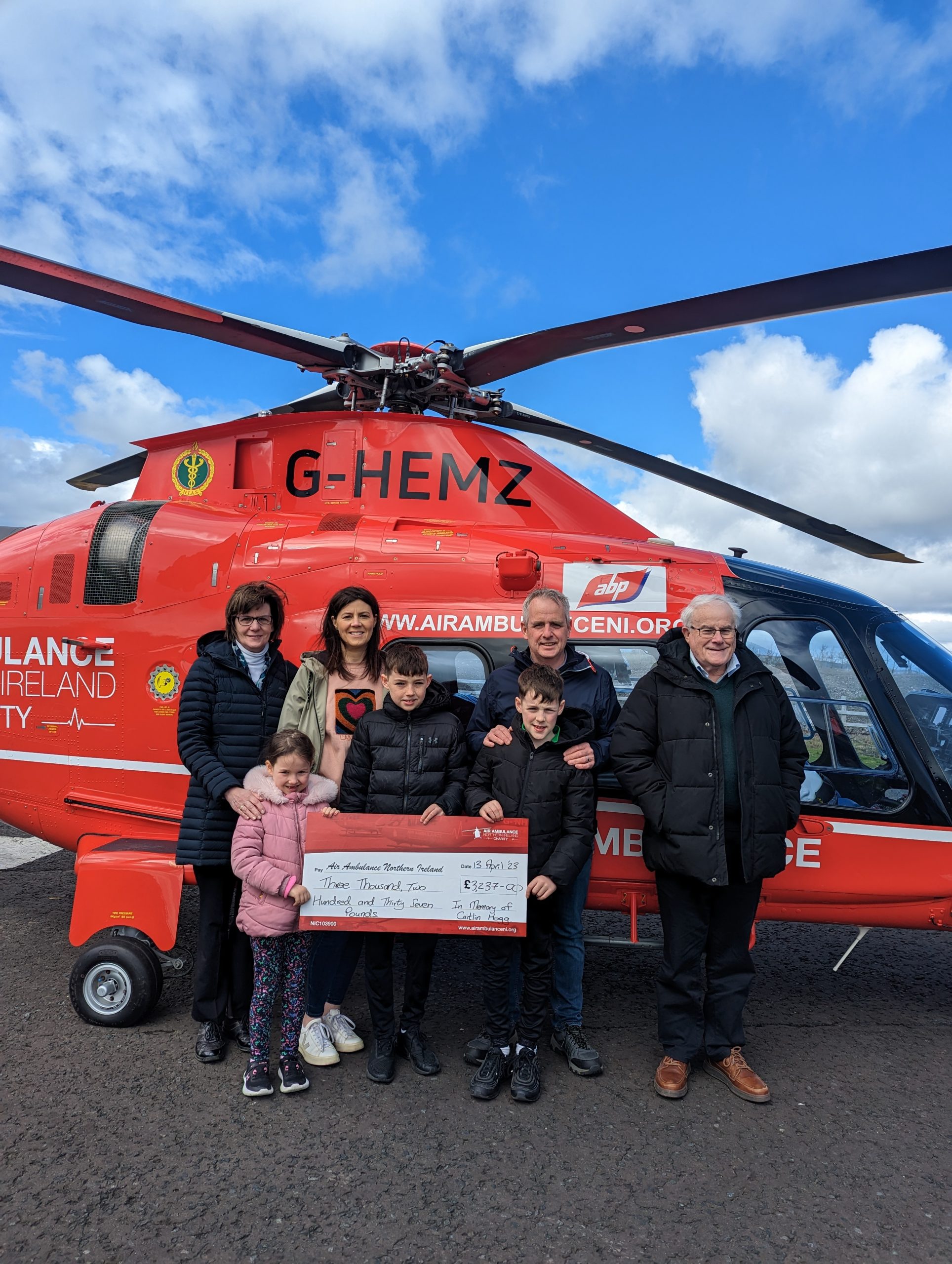 Air Ambulance NI is a local charity that provides the Helicopter Emergency Medical Service (HEMS) in partnership with Northern Ireland Ambulance Service. The service brings urgent medical assistance to anywhere in the province, operating seven days a week for 12 hours per day. The HEMS team attend patients who are seriously ill or injured, bringing emergency pre-hospital care direct to the casualty with the aim of saving lives, brains and limbs. The aircraft can reach anywhere in Northern Ireland in approximately twenty-five minutes.
On average the medical team are called upon twice every day, whether that is as a result of a serious road traffic collision, farm or workplace accident, sport and leisure incident or a serious medical emergency. As a local charity, Air Ambulance NI aspires to raise £2.5million each year, or £6850 each day, to maintain and sustain this service so public donations are crucial.