Local natural gas company firmus energy has donated £10K to Air Ambulance NI as their Charity Partner for 2020. In what was a difficult year for fundraising activity due to Covid-19, the firmus energy team developed a range of creative initiatives to raise much needed funds in the absence of traditional fundraising activities.
The local energy supplier has also confirmed that they will extend their partnership with the charity for 2021. To date, since its launch in July 2017, Air Ambulance NI has been called out to over 1943 incidents, providing vital lifesaving support to individuals and their families across NI.
Rochelle Magee, firmus energy's charity ambassador, said,
"It's been a challenging year for charities across the region with many of their main events and fundraising activity curtailed or cancelled. Air Ambulance NI has continued to operate throughout the pandemic under extremely challenging circumstances.
"We committed to developing creative solutions which would allow us to raise money and awareness of the great work they do. Activities such as virtual marathons allowed our team to raise funds while sharing their progress on their own social media. This created a real buzz and got people involved, albeit virtually. Other initiatives included virtual raffles and coffee mornings as well as an exhilarating Santa Abseil at Belfast Castle to finish of the year on a high!
"Reviewing our activity over the last twelve months and seeing some of the important work the charity has done we unanimously voted to extend our partnership to continue to support this important service".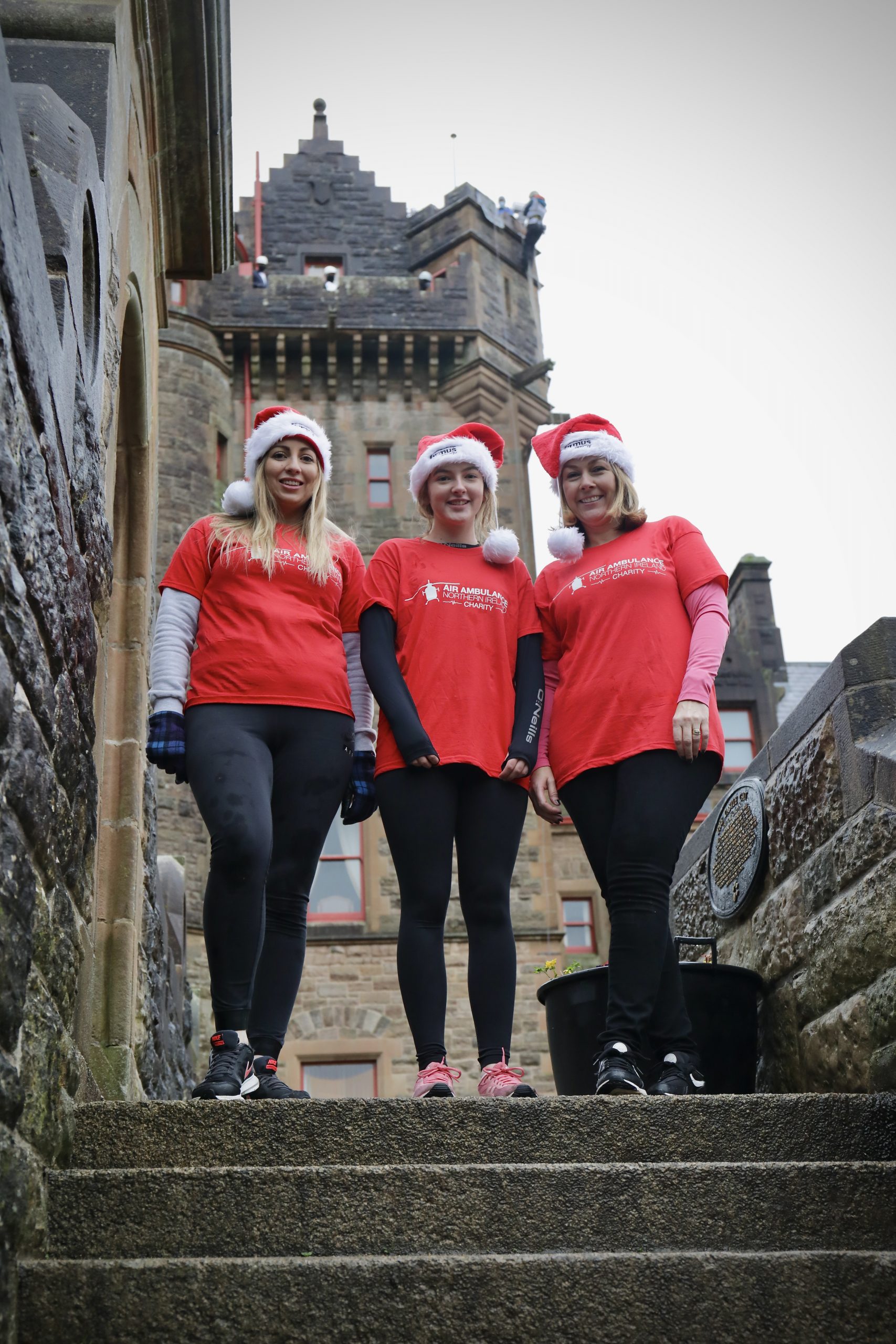 Air Ambulance NI provides pre-hospital critical care to patients across Northern Ireland whose lives are at serious risk following significant injury or trauma. The charity, along with the Northern Ireland Ambulance Service, provides the Helicopter Emergency Medical Service (HEMS) and the helicopter can get anywhere in Northern Ireland in approximately 25 minutes, with interventions at scene that can dramatically increase chances of patient survival.
Air Ambulance NI's Head of Fundraising Kerry Anderson added:
"Our team is continuing to respond to the worst trauma accidents every day of the week, with the pandemic as an added challenge.  At a cost of £5,500 a day or £2million each year in fundraising to keep this service operational we truly value the support from firmus energy and delighted they are continuing to support." Several high-profile incidents in 2020 has shown just how important the Air Ambulance is to the lives of people across NI. If you would like to donate, organise an event or could spare some time volunteering, please contact Air Ambulance NI by email at info@airambulanceni.org or call 028 9262 2677.