The family of the late Martin Poland from Ballymartin, Co Down who tragically passed away on Sunday 13th September 2020 handed over a donation of £20,000 to local charity Air Ambulance NI in his memory. 
Very soon after Martin passed away, the Poland family decided that they would do something together to support the local charity and raise vital funds.  The donation combines a joint effort from the whole family and includes donations in lieu of flowers that Martins wife, Mary-Louise had decided upon, £1490 from Martin's niece, Lisa Ireland, who asked for donations in lieu of gifts on her birthday and an incredible £15,664.43p raised by Martin's nephew, Mark Poland, who organised a virtual half marathon through the Mournes. 
Speaking on behalf of the family Martin's nephew, and former Down GAA player, Mark Poland said, "We'd like to thank the people who donated towards any of the fundraisers, especially in these difficult times. Also, we want to thank Air Ambulance NI and whoever was on board the aircraft that particular day of Martin's accident for doing all they could to help save Martin's life."  
Colleen Milligan, Air Ambulance NI fundraising manager, said, "I want to personally thank the Poland family for their phenomenal support of Air Ambulance NI.  It is extremely humbling to meet such an inspirational and warm family who have lost someone who obviously meant the world to them and still they thought about supporting Air Ambulance NI.  Having met the family I can see why they were given such a huge amount of support from their entire community.  Martin obviously inspired so many and the support his family have given to Air Ambulance is an incredible way to do something in his memory.  We are extremely grateful for this donation which will help so many in their hour of need and want to sincerely thank everyone who donated."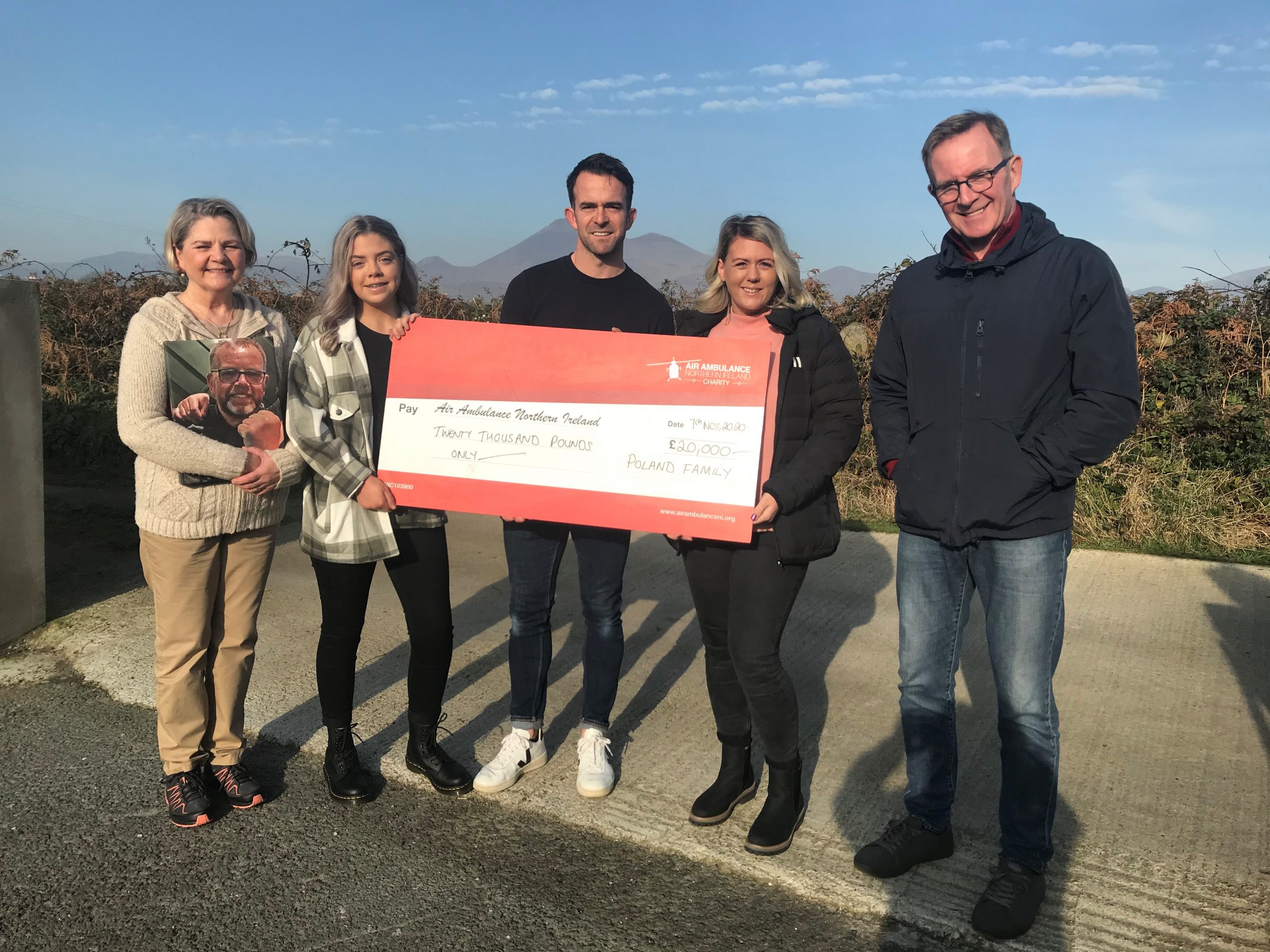 Air Ambulance NI needs to raise £2million each year to maintain this service so public donations are crucial. Fundraising has been severely impacted by Covid19. If you would like to donate, organise an event or could spare some time volunteering, please contact Air Ambulance NI by email at info@airambulanceni.org or call 028 9262 2677.