On 12th September 2020, Braid Valley Vintage Enthusiast held their 20th anniversary event, celebrating with over 260 tractors leaving Ballymena livestock market and touring the scenic braid valley.   The chosen charity selected by the committee was Air Ambulance Northern Ireland.
The committee, represented by John Crothers, Chairman, Sammy Millar, Treasurer and Brian Millar committee member presented a cheque for £10,250 to Air Ambulance Northern Ireland.
Commenting on the event, Chairman John Crothers said "Braid Valley Vintage Enthusiasts have been hosting this annual event for 20 years, raising money for Charites, the voluntary committee decided this year to support Air Ambulance Northern Ireland.  We know from so many the vital service this brings to everyone and it was a pleasure to make such a significant donation of £10,250.00 to the charity.  This would not have been possible without the support of those attended, the sponsors and the committee – thank you to everyone who supported in any way"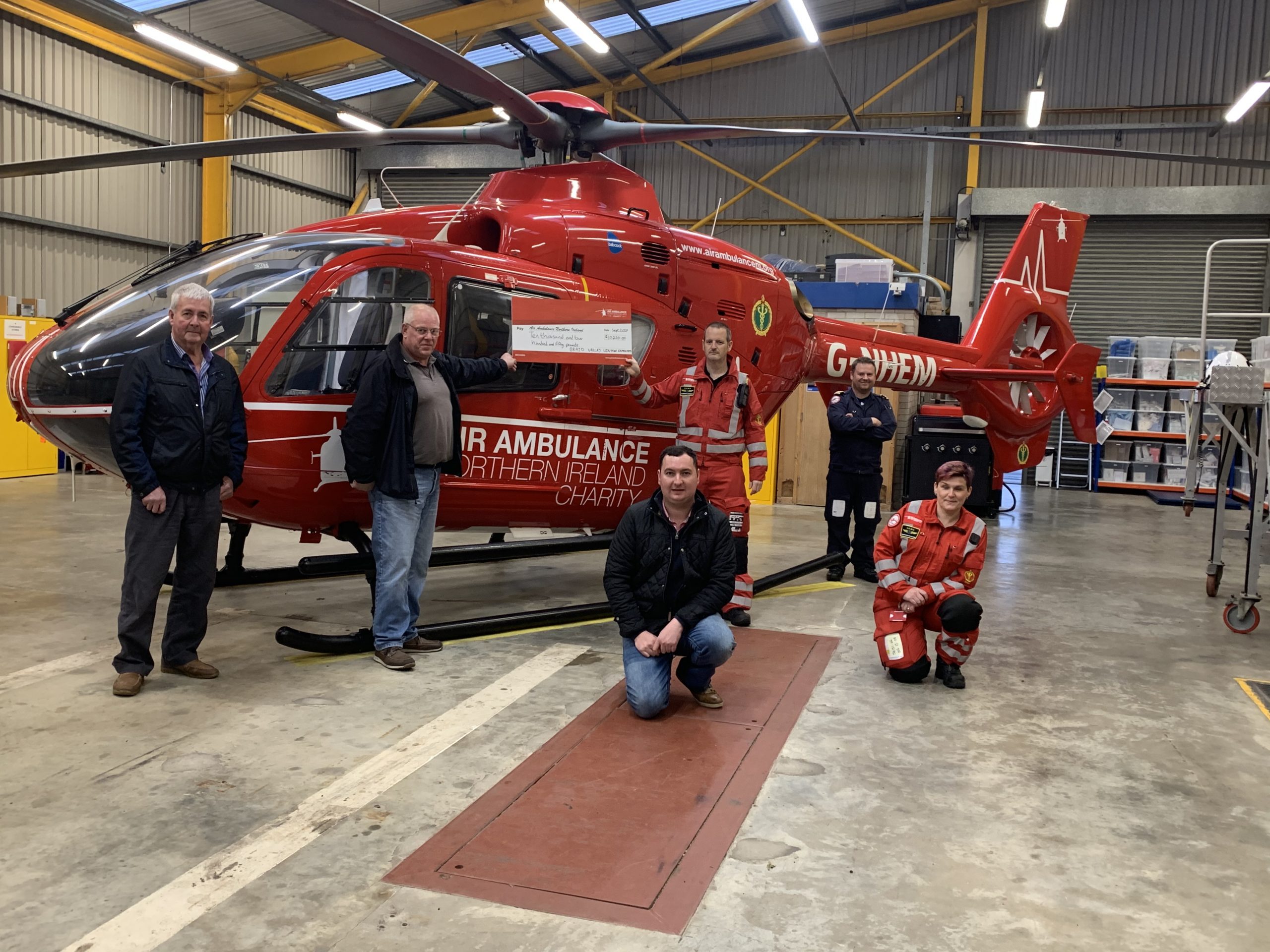 Photo Caption: Sammy Millar, John Crothers and Brian Millar presenting the donation to members of the Air Ambulance NI operational team.