It has been 6 years since the air ambulance first flew over the province, with the Helicopter Emergency Medical Team (HEMS) providing urgent pre-hospital medical care at scene to critically ill patients when the worst has happened. During that time HEMS has been tasked on 3,656 occasions, on average responding to two incidents every single day.
One such patient was Danny Byrne who was just 12 when he was involved in a serious road traffic collision while cycling home from his local shop in Warrenpoint, Co. Down almost a year ago. Danny had broken his femur in his right leg, damaged nerves in his left arm and had severe facial injuries. The HEMS team treated Danny and brought him to hospital where he had 6-hours of surgery, followed by extensive physio.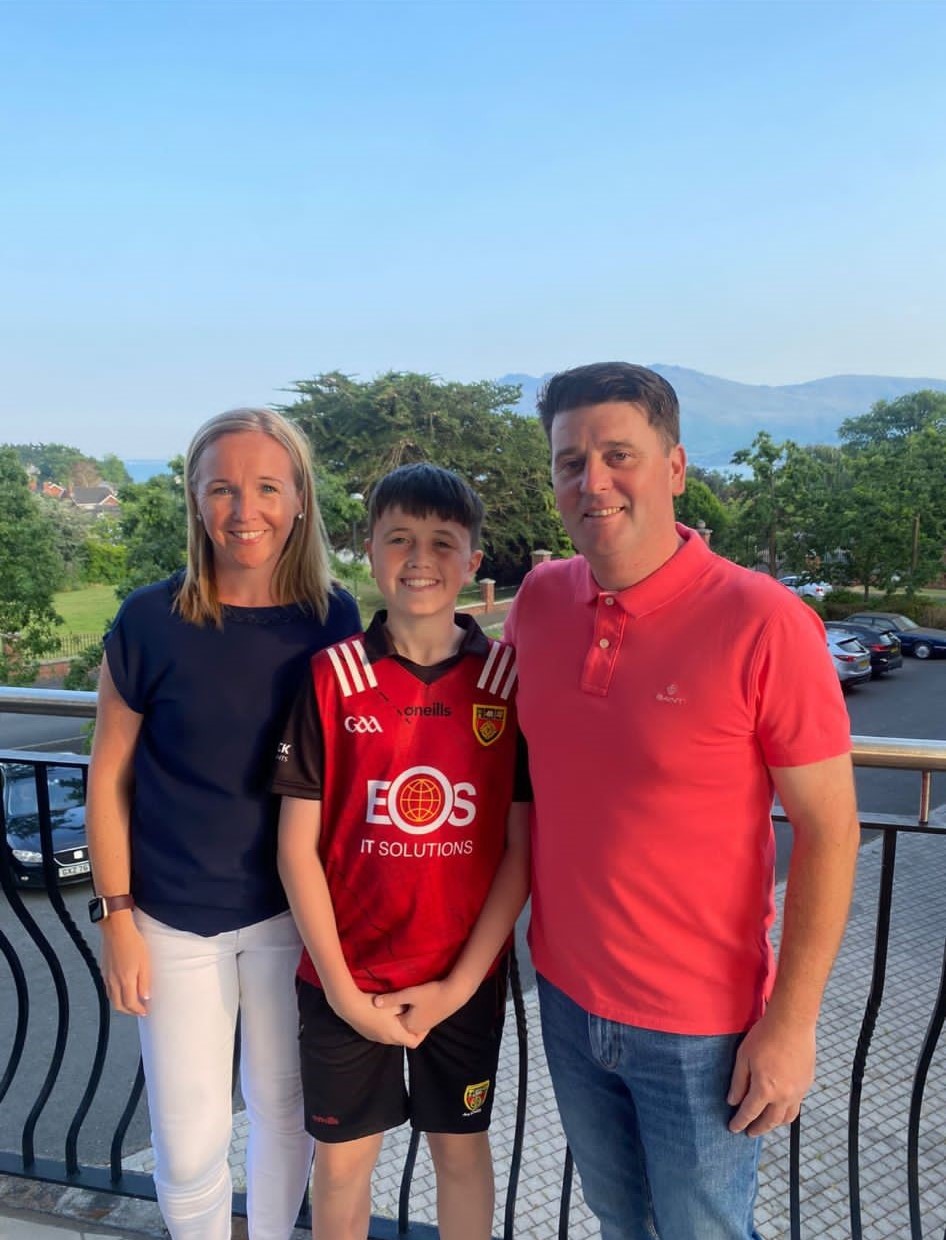 Danny's mum Denise reflects on the aftermath of her son's accident, "Danny had 5 days in hospital and a good six months of recovery before he got the all -clear. We cannot thank air ambulance enough for their help that day. If it wasn't for their quick response and turnaround, Danny's recovery could have been a lot worse."
Glenn O'Rorke HEMS Operational Lead said: "Medical emergencies don't discriminate by age and on average 11% of the patients we treat are paediatrics. That equates to approximately 70 children and young people each year or one or two a week. We are always prepared to treat anyone of any age, and carry specialized kit which is size appropriate, and clearly labeled by age for ease of access when every second counts at scene. Recently we held a pre-hospital emergency medicine training moulage specifically related to pediatrics to hon our skills for children of all ages. Patients are at the centre of everything we do and whilst not every patient can be saved, our team strives to ensure the best possible outcome for each person."
The service operates 365 days of the year for 12 hours per day and the aircraft can get to the furthest locations in NI from its airbase in Lisburn in approximately 25 minutes.
HEMS Clinical Lead, Doctor Darren Monaghan added: "The strong partnership of the Northern Ireland Ambulance Service and Air Ambulance Northern NI allows the HEMS team provide Pre Hospital Critical across Northern Ireland. This aim of this service is to ensure patients, who are critically injured or ill, receive optimal care before they reach hospital.
From a Trauma perspective, we find that approximately one third of the incidents the HEMS team are called to involve road traffic collisions. HEMS also attends patients who have been injured as a result of serious falls, workplace accidents, and farm or sports related incidents.
HEMS can also be dispatched by NIAS Ambulance Control to patients who have unfortunately suffered a Cardiac Arrest in the community.
On scene, the Doctor Paramedic HEMS team can deliver additional interventions including advanced pain relief, Sedation to allow manipulation of fractured limbs, Pre Hospital Blood transfusion and can deliver a Pre Hospital Anaesthetic. The aim is to deliver these specialist interventions to patients as soon as possible and transport patients to the most appropriate hospital required for their ongoing care. This is why HEMS is particularly beneficial to our remote and rural communities.
Treating critically ill and injured patients is very much a team effort and we owe massive thanks to our colleagues in NIAS, the other Emergency services and the Hospital based Staff."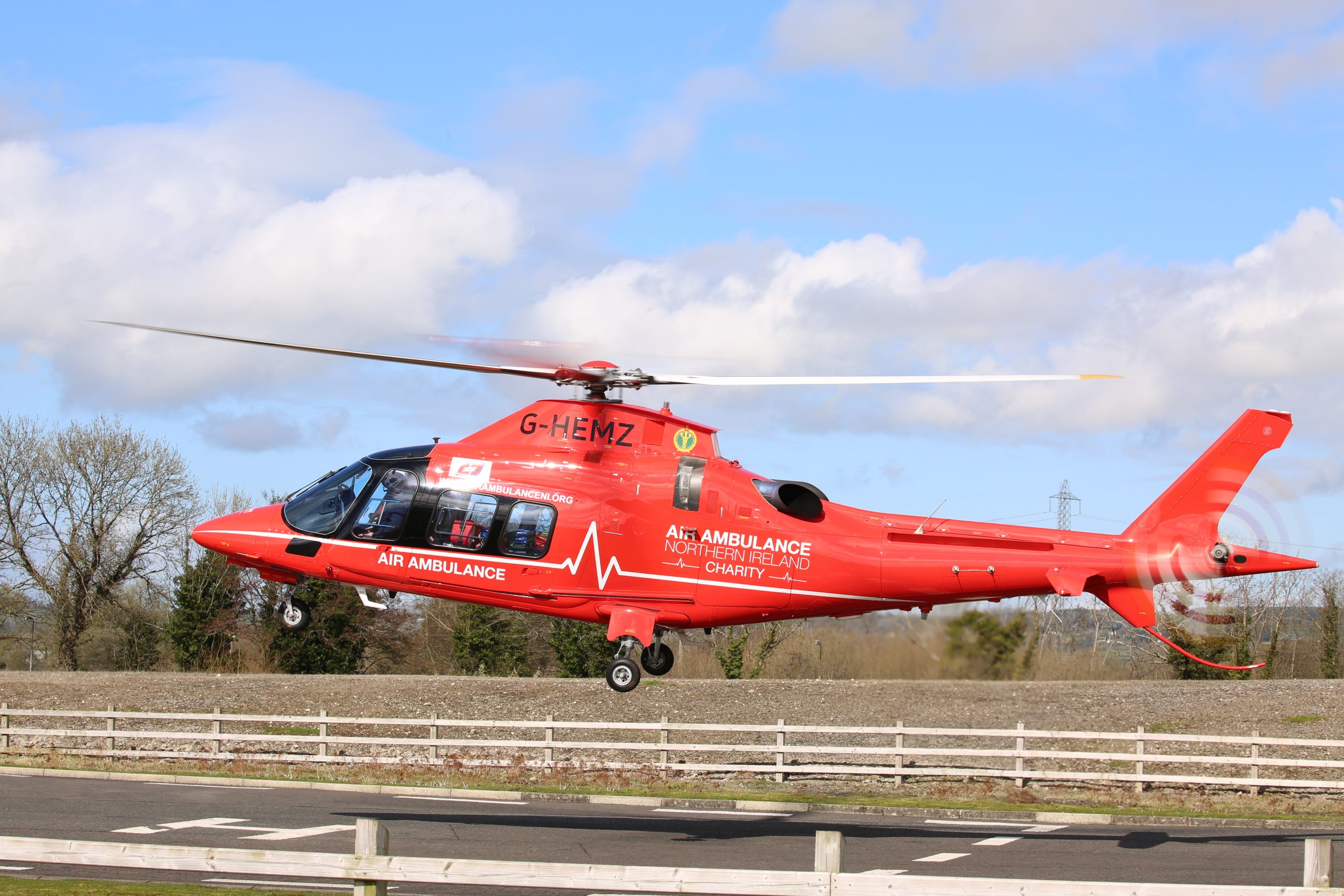 As a local charity, Air Ambulance NI aspires to raise £2.5million each year to maintain and sustain this service so public donations are crucial. During the current cost of living crisis, the charity has seen an increase to its running costs with its daily fundraising target rising from £5,500 to £6,850.
Breige Mulholland Head of Operations & Finance at Air Ambulance NI said: "HEMS is provided by a partnership between the charity and NIAS and we would like to take this opportunity to extend our continued thanks to NIAS and the Department of Health for their continued support.  It's wonderful to see how the impact of HEMS in pre-hospital care in our community. Each time the helicopter lifts off we are aware that someone is in great need and that, thanks to the generosity of people locally, the HEMS team can respond and give hope. We are truly grateful to everyone who has been able to support us over the past 6 years."
The charity is encouraging support now to contribute to the annual £2.5m fundraising need. One simple way to support is by becoming a member and donating a little each month. There is a membership scheme for adults, called Club AANI and children called Junior Club AANI, everyone attends an annual BBQ and registration is available at airambulanceni.org/club-aani-membership/. The charity is also organising a range of events including a skydive on 9th September, Dragon Boat Racing on 15th September, an abseil at the Europa Hotel, Belfast, on 8th October, and an abseil at Belfast Castle on Sunday 10th December 2023. Please see airambulanceni.org/upcoming-events/ for more information.